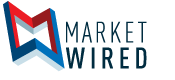 Advanced Emissions Solutions Provides Update on Corporate Strategy and Begins Implementation of Further Cost Containment Initiatives
Company Launches Parallel Path Process to Further Streamline and Enhance Its Growth and Profitability Opportunities, While Simultaneously Exploring Strategic Alternatives for Its Emissions Control Segment
/EINPresswire.com/ -- HIGHLANDS RANCH, CO--(Marketwired - April 19, 2016) - Advanced Emissions Solutions, Inc. (OTC PINK: ADES) (the "Company" or "ADES") today provided its stockholders with an update regarding the Company's go-forward corporate strategy, offered further details surrounding additional cost containment initiatives, and discussed the contribution of its joint-venture partnerships, Clean Coal Solutions, LLC ("CCS") and Clean Coal Solutions Services, LLC, of which ADES owns 42.5% and 50%, respectively. 
CCS Key Highlights
Renewals with key current tax-equity investors were completed at comparable economics and in line with expectations
Expects at least $650 million in tax equity investor payments between 2016 and 2021 based exclusively on the 12 RC leased facilities in place today and assuming no modifications of contracts, non-renewals or early terminations
Pipeline for RC tax-equity investors has grown significantly as new top-down and deliberate sales approach has enabled broader coverage and fulfillment
Expects to make substantial progress in closing new agreements for the remaining 16 non-contracted RC facilities throughout 2016
Current net cash flow forecast could be enhanced by an estimated $8 to $14 million per year, per RC facility, as additional RC facilities are leased or sold
ADES Key Highlights
Completed delivery and met performance guarantees on 41 equipment contracts in 2015 and 22 contracts in 2014, which effectively mitigated financial risk associated with these contracts
Streamlined and commercialized technologies, intellectual property, and products across the Emissions Control business in second half of 2015 to focus on high potential revenue opportunities
Validation of commercialization strategy for the patented M-Prove™ Technology per this week's expected announcement that a large U.S. utility has selected the M-Prove™ Technology to significantly reduce future mercury emissions at its coal-fired plant
Company's technically superior and patented solutions are gaining market recognition, which is expected to result in increased chemical additive sales throughout 2016
Announced additional cost containment initiatives inclusive of headcount reductions and other cost elimination; when fully implemented and combined with reductions in 2015, actions are expected to reduce future cost structure by 70% compared to 2014
Engaged investment banker to explore strategic options for Emissions Control products and intellectual property
L. Heath Sampson, President and CEO of ADES, commented, "While our Company has endured numerous challenges over the last few years, we believe our collection of assets, intellectual property, and improving strategic direction will position the Company for success in 2016 and beyond. Our most valuable, yet currently undervalued asset, is our investment in our refined coal business. Although we previously underestimated the challenges associated with the sales process, we have properly adjusted our approach and our investor pipeline is the largest it has ever been. In 2015, we also streamlined and commercialized our Emissions Control product offerings. Further, we continued the process of reducing our cost structure while concurrently delivering on our equipment customer commitments."
Sampson continued, "Today, we became SEC compliant with the filing of our 2015 financial statements and we are announcing two new strategic steps that will simplify our business and complete our transformation process. First, we are announcing a series of cost containment strategies, including the reduction of approximately 30 percent of our headcount. These actions and those implemented in 2015, are expected to result in overall go forward operating costs of between $12 to $14 million once fully implemented in the second half of 2016. That is roughly a 70 percent reduction in our cost basis compared to 2014, which positions us to drive incrementally higher cash flows, reduce debt, and improve liquidity in the future."
Sampson added, "We are also announcing a strategic alternatives review to assess the market value for our Emissions Control products and patents. This review will be performed using a parallel path strategy since we will continue to aggressively market all of our products through our streamlined and improved sales process. Although our top priority remains the refined coal business, there is value in our Emission Control products and extensive intellectual property. Our expected sale of chemical additives covered by our patented M-Prove™ Technology is a great example of the success of our new marketing and sales efforts. It is also the first step in expanding our opportunities to sell chemical additives in 2016 and establish the value of our intellectual property. However, the time frame to maximize the value of these assets remains hard to predict, and we believe it's prudent to assess the value they might have to an entity that could more quickly capitalize on opportunities within the US and internationally. Therefore, we will focus on delivering our customer commitments in a lean manner and remain focused on driving the Emissions Control business to breakeven results within the next four to six quarters."
Sampson concluded, "We have reduced our cost structure significantly and expect to see the benefits of these activities impact our financial results in the second half of 2016. Further, we expect to see our liquidity grow in fiscal 2016 as our RC business continues to lease and sell RC facilities to tax-equity investors. We remain excited about our opportunities to further transform our business in 2016 and to position the Company for future success."
Webcast Information
The Company has scheduled a conference call at 9:00AM Eastern Standard Time on Wednesday, April 20, 2016. The conference call will be webcast live via the Investor Information section of ADES's website at www.advancedemissionssolutions.com. Interested parties may also participate in the call by dialing (877) 709-8150 (Domestic) or (201) 689-8354 (International). A supplemental investor presentation will be available on the Company's investor relations website prior to the start of the conference call. A replay will be available for 30 days after the conclusion of the call and can be accessed through the Company's website.
About Advanced Emissions Solutions, Inc.
Advanced Emissions Solutions, Inc. serves as the holding entity for a family of companies that provide emissions solutions to customers in the power generation and other industries.
ADA-ES, Inc. ("ADA") is a wholly-owned subsidiary of Advanced Emissions Solutions, Inc. ("ADES") that provides emissions control solutions for coal-fired power generation and industrial boiler industries. With more than 25 years of experience developing advanced mercury control solutions, ADA delivers proprietary environmental technologies, equipment and specialty chemicals that enable coal-fueled boilers to meet emissions regulations. These solutions enhance existing air pollution control equipment, maximizing capacity and improving operating efficiencies. Our track record includes securing more than 30 US patents for emissions control technology and systems and selling the most activated carbon injection systems for power plant mercury control in North America. For more information on ADA, its products and services, visit www.adaes.com or the ADA Blog (http://blog.adaes.com/).
Clean Coal Solutions, LLC ("CCS") is a 42.5% owned joint venture by ADA that provides ADA's patented Refined Coal ("RC") CyClean™ technology to enhance combustion of and reduce emissions of NOx and mercury from coals in cyclone boilers and ADA's patent pending M-45™ and M-45-PC™ technologies for Circulating Fluidized boilers and Pulverized Coal boilers respectively.
Caution on Forward-Looking Statements
This press release contains forward-looking statements within the meaning of Section 21E of the Securities Exchange Act of 1934, which provides a "safe harbor" for such statements in certain circumstances. The forward-looking statements include statements or expectations regarding the pipeline of tax-equity investors for RC facilities, the timing of closing sales or leases of RC facilities with new tax-equity investors, renewing the sales or leases of RC facilities with existing tax-equity investors, expected cash flow from CCS, our ability to sell products, deliver on customer commitments, mitigate potential financial exposure and commercialize technologies and intellectual property in the Emissions Control business, the timing of sales and the ability for our M-Prove™ Technology to significantly reduce mercury emissions, the expected results of our cost containment initiatives and restructuring efforts, future operating costs, liquidity position and financial performance, the potential value of our intellectual property, the timing, implementation and success of strategic options under review and related matters. These statements are based on current expectations, estimates, projections, beliefs and assumptions of our management. Such statements involve significant risks and uncertainties. Actual events or results could differ materially from those discussed in the forward-looking statements as a result of various factors, including but not limited to changes in laws, regulations and IRS interpretations or guidance; economic conditions and market demand; failure of the RC facilities to produce coal that qualifies for tax credits; decreases in the production of RC; availability, cost of and demand for alternative tax credit vehicles and other technologies; seasonality; the requirements of the Securities and Exchange Commission ("SEC"); customer expectations; the value of our products, technologies and intellectual property to customers and strategic investors; the outcome of our cost containment initiatives and restructuring efforts may not reduce costs as much as expected; and other factors discussed in greater detail in our filings with SEC. You are cautioned not to place undue reliance on such statements and to consult our SEC filings for additional risks and uncertainties that may apply to our business and the ownership of our securities. Our forward-looking statements are presented as of the date made, and we disclaim any duty to update such statements unless required by law to do so.

Investor Contact:
Alpha IR Group
Nick Hughes or Chris Hodges
312-445-2870
Email contact