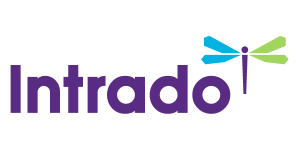 Mesa 2 Rugged Windows Tablet is Now Shipping
/EIN News/ -- Summary:  Juniper Systems Limited announces shipping of its new Mesa 2 Rugged Tablet handheld computer.

BIRMINGHAM, United Kingdom, April 19, 2016 (GLOBE NEWSWIRE) -- Rugged computer manufacturer Juniper Systems Limited announced that its Mesa 2™ Rugged Tablet is now shipping. The only ultra-rugged tablet running Microsoft® Windows® 10, it is the first Windows 10 computer produced by Juniper Systems. The Mesa 2 is the only IP68-rated Windows tablet on the market, and joins a new category of data collection solutions with greater processing capabilities.
With Windows 10, the Mesa 2 Rugged Tablet allows the entire data collection process – from initial planning and data gathering through decision-making – to be conducted on the Mesa 2. This is a significant advantage over Windows Embedded Handheld devices, which require data to be uploaded to a computer for analysis. Its quad-core processor makes the Mesa 2 powerful enough to be used in place of a desktop or laptop computer.
A photo accompanying this announcement is available at http://www.globenewswire.com/NewsRoom/AttachmentNg/0af1026e-99af-4897-a0b8-3061a3e12206
The Mesa 2 features an ultra-rugged build, proven by its outstanding IP68 rating for dust and water, its ability to operate in extreme temperatures, and its military-standards design.
'The Mesa 2 Rugged Tablet opens new opportunities for users with its additional processing power and software versatility', said Simon Bowe, General Manager at Juniper Systems Limited. 'Users can perform tasks on this tablet that previously could only be done on an office desktop computer. The Mesa 2 takes analysis and decision-making capabilities into the field for immediate action'.
The Mesa 2 also provides a large, 7-inch display, giving users ample viewing area while remaining compact and lightweight. Its superior ergonomic design reduces its perceived weight, maximising comfort and minimising fatigue during all-day use.
The Mesa 2's other attributes include up to 15 hours of battery life, an extra-bright, IllumiView™ display for excellent outdoor visibility, and productivity-boosting features like GPS, Bluetooth®, Wi-Fi®, cellular, a 1D/2D barcode reader, and RFID.
Juniper Systems is now shipping the Standard, Geo, and Geo Cell models, with additional Mesa 2 configurations coming soon.
About Juniper Systems Limited
Based out of Logan, UT, USA, and Birmingham, UK, Juniper Systems designs and manufactures ultra-rugged handheld computers and provides field data collection solutions for use in extreme environments. Since 1993, Juniper Systems has provided innovative mobile technology to natural resources, utilities and public services, geomatics, agriculture, industrial, and military markets.
The photo is also available via Newscom, www.newscom.com, and via AP PhotoExpress.
Contact:
Simon Bowe, General Manager
simon@junipersys.com
+44 (0) 1527 870773
www.junipersys.com