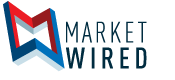 Versa Networks to Discuss Next-Generation Business Networks Through SD-WAN at NFV World Congress
Darrell Long to Deliver Presentation on How Service Providers Can Provide Managed SD-WAN Services Using NFV to Increase Flexibility and Profitability
/EINPresswire.com/ -- SAN JOSE, CA--(Marketwired - April 19, 2016) - Versa Networks, a networking and security startup providing next-generation WAN and branch office solutions for service providers and enterprises, will be presenting today at NFV World Congress 2016 in San Jose, Calif.
Who:
Darrell Long is the vice president, products at Versa Networks and is responsible for product strategy & product management. Darrell brings a proven record managing high performing teams and delivering industry leading solutions in rapidly growing technology markets. Prior to Versa, he led strategy and product management for Aerohive Networks cloud applications & managed services solutions. Darrell was also the general manager for Blue Coat Systems' security and carrier infrastructure products, where he managed the definition, development, and delivery of the company's main revenue generating enterprise and service provider security and content delivery products. He has held management positions in systems engineering and business development at Novell and was a senior analyst for Accenture. Darrell has a Bachelor of Science in Mechanical Engineering from the University of Texas at Austin.
What:
Darrell's presentation is titled "Deliver Next-Generation Business WANs with NFV-based SD-WAN Solutions."
SD-WAN brings the promise of software-defined networking concepts and technology to building and operating business wide-area networks (WANs). Service providers delivering these next-generation managed WAN services using NFV benefit from greater agility, reduced complexity, increased flexibility, lower costs and differentiated value-added services that allow for greater customer monetization and increased profits. Learn how an NFV approach to managed SD-WAN services simplifies and accelerates both service definition and customer deployments. Versa Networks will outline the key requirements and capabilities of a NFV-based SD-WAN solution, how to provide a variety of managed SD-WAN offerings based on your customer's needs, best practices for SD-WAN deployments, interoperability with existing WAN solutions and the overall benefits of a differentiated SD-WAN service offering.
When:
Wednesday, April 20, 2016 4:05pm
Where:
NFV World Congress 2016
Double Tree Hilton Hotel, 2050 Gateway Place
San Jose, CA
How:
To schedule a conversation with Darrell Long, please contact Versa@10fold.com.
Availability
Versa VNF solutions are available now. More information can be found here: www.versa-networks.com/products
To request a demo, please visit Versa Networks at www.versa-networks.com/request-a-demo
About Versa Networks
Founded by network industry veterans, Versa Networks is an innovative vendor in the NFV and virtualized network functions (VNF) market. Versa solutions enable service providers and large enterprises to transform the WAN and branch networks to achieve unprecedented business advantages. Versa's carrier-grade VNF software provides unmatched agility, cost savings and flexibility vs. traditional network hardware. The company is backed by premier venture investors Sequoia, Mayfield and Verizon Ventures. For more information visit http://www.versa-networks.com. Follow us on Twitter: @versanetworks.
Media Contact
James Cameron
(415) 800-5367
versa@10fold.com