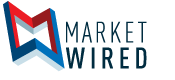 Pinnacle Promotes Tracy Slappey-Scott to Vice President
Multifamily Specialist Overseeing Austin Portfolio
/EINPresswire.com/ -- AUSTIN, TX--(Marketwired - April 19, 2016) -  Pinnacle, one of the nation's leading multifamily management firms, announces the promotion of Tracy Slappey-Scott to vice president overseeing a team of two regional managers and a portfolio of 4,349 apartment homes in the Austin metropolitan area. In this position, she is also responsible for a multi-million dollar capital improvement program which includes major construction and unit renovation projects.
Formerly occupying the role of regional property manager, Slappey-Scott has been instrumental in guiding the operational success of Pinnacle's communities in the region since 2011. She draws on her background in strategic planning, competitive market research, budget development, and management information systems to make an impact and improve property operations.
"Austin is a dynamic market and we look forward to growing our presence under Tracy's leadership," said Jeanne Klobedans, regional vice president of Pinnacle's South Texas portfolio. "She has made significant contributions over her tenure and I am so happy to have her leading the charge in this pivotal role."
Slappey-Scott began her property management career over 25 years ago as a leasing manager in the Fort Lauderdale market. Continuing in marketing, leasing, and property operations for several large property management companies, she assisted or singularly managed the lease-up of several new construction properties comprised of garden style and high rises in the Houston, Austin and Dallas markets. Slappey-Scott was quickly recruited by Capstone Real Estate Services in Austin as a district manager where she oversaw operations for 1,750 units and managed new construction and stabilized assets for both multifamily and purpose-built student housing. Prior to joining Pinnacle, she was a regional vice president for Campus Advantage.
About Pinnacle Property Management Services, LLC
Pinnacle Property Management Services, LLC, ("Pinnacle") is a privately held national real estate provider specializing in third party management of multifamily residential communities. As one of the nation's preferred third-party managers, Pinnacle's portfolio includes approximately 147,000 residential units and 2.1 million square feet of commercial assets. With the Corporate headquarters located in Dallas, Texas, Pinnacle has over 3,500 employees located in 26 states. For more information, visit www.pinnacleliving.com.
Image Available: http://www.marketwire.com/library/MwGo/2016/4/19/11G094197/Images/Tracy_Slappey-Scott_NEW-15249361c171a9a6b34a2660283435f9.jpg
MEDIA CONTACT
Kerri Fulks
(972) 499-6617
Kerri.Fulks@hck2.com