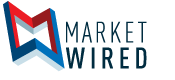 Aquatic Informatics Announces AQUARIUS Samples -- A New Modern SaaS Solution That Streamlines Grab Sample Data Management
Environmental Monitoring Organizations Can Now Reduce the Cost and Time to Centrally Process Lab and Field Sample Data, While Gaining Insights to Better Manage Water and Other Natural Resources
/EINPresswire.com/ -- VANCOUVER, BC--(Marketwired - April 19, 2016) - Aquatic Informatics Inc., a global leader in providing innovative software for water data management and analysis, is pleased to announce the release of a new software as a service (SaaS) solution, AQUARIUS Samples, which streamlines the production and management of environmental lab and field sample data, while increasing data quality. Now environmental monitoring organizations can securely centralize and validate all discrete water, air, soil, or biological data online for rapid analysis and visualization to support better decisions anytime, anywhere.
"As natural resource issues around the world escalate in severity, it's increasingly critical that accurate information is available to inform timely decisions. AQUARIUS Samples is today's most modern and user-friendly solution for managing grab sample data and metadata securely online to produce higher quality environmental information in less time," shared Ed Quilty, President and CEO at Aquatic Informatics.
When it comes to water, the stakes are high when contaminants breach requirements for drinking water, crop irrigation, aquatic life, or recreation. An early customer, the United States Army Corps of Engineers Portland District is deploying AQUARIUS Samples to support their water quality mission and to efficiently submit data to the Environmental Protection Agency's Water Quality Exchange (WQX).
"AQUARIUS Samples unlocks insight previously hidden in spreadsheets or aging systems. All water grab sample data can be processed and accessed in one place, using any device. Import and validation of lab data is simplified. Changes are tracked in an audit trail to produce highly defensible data. Powerful search and filters quickly uncover the right information to solve water quality issues fast," said Eric Dorgelo, Chief Technology Officer at Aquatic Informatics. "AQUARIUS Samples can also be integrated with our award-winning AQUARIUS Time-Series to combine and correlate lab test results on grab samples with continuous data from sensors. Today, AQUARIUS is the only integrated SaaS solution suite in the world for managing and analyzing all water quality and quantity data."
Get Centralized Access to Sample Data Online. AQUARIUS Samples provides a single source of truth by securely centralizing all environmental sample data and supporting metadata in the cloud. Authorized users are empowered with online access, facilitating anytime, anywhere productivity and collaboration.
Gain Insights & Find Answers in Minutes. AQUARIUS Samples speeds up data discovery, search, and analysis. Quick keyword filters instantly zone in on the right data. Users can export or visualize that data in maps, charts, tables, and box plots to spot outliers, investigate trends, and make better decisions.
Track Field Work Anywhere. It is now easier to record and track all sampling and field work centrally using a web browser on desktops, laptops, or mobile devices. Technicians can enter results and observations right in the field, reducing data transcription errors and improving productivity. Templates speed-up repetitive data entry, making it faster to record procedures and data collection details.
Monitor Status of Lab Reports, Requests & Results. AQUARIUS Samples contextualizes the multitude of data around laboratory results and observations into actionable information. Track which bottles were recorded when, where and by whom, and which analysis was requested and received.
Streamline Importing & Validation of Lab Data. Users spend less time reviewing lab reports while eliminating data entry errors by uploading results directly into AQUARIUS Samples. Configurable validation rules highlight lab results that require attention to ensure the highest quality data.
Track QA/QC Work. Manage and track all quality assurance and quality control work centrally for the highest confidence in final data, facilitating collaboration while impressing stakeholders. An audit trail captures changes for highly defensible environmental data.
Keep Data Safe & Secure. Valuable environmental data are hosted on Amazon Web Services to satisfy the requirements of the most security-sensitive organizations. Authorized users gain access to the right data based on configurable privileges. Offsite data backups and failover ensure data remain safe and the service remains available.
Integrate with AQUARIUS Time-Series & Other Systems. AQUARIUS Samples is built using RESTful APIs. This allows for easy integration with other systems that either provide or require data related to discrete sampling results. It also integrates seamlessly with AQUARIUS Time-Series to synchronize discrete sample data with continuous time series data for greater insight. AQUARIUS Samples uses the OGC Observations and Measurements Data Model so data produced is highly interoperable with other systems.
Save Time & Money with a Fully Managed Service. AQUARIUS Samples is a fully-managed software as a service (SaaS). Subscribing reduces upfront capital outlays and IT labour costs. Aquatic Informatics deploys, upgrades, and fully maintains AQUARIUS Samples with a 99.9% system uptime service level agreement.
AQUARIUS is the world's preferred solution suite to acquire, process, model, and publish water data. Over 500 organizations in over 50 countries trust AQUARIUS to produce accurate water information in real-time. The newest addition, AQUARIUS Samples streamlines the production and management of environmental lab and field sample data, reducing costs and time while increasing the quality of final data. Environmental professionals looking to better manage grab sample data are invited to request a 30-minute expert consultation at www.aquaticinformatics.com.
About Aquatic Informatics Inc.
Aquatic Informatics™ provides software solutions that address critical water data management and analysis challenges for the rapidly growing environmental monitoring industry. Aquatic Informatics is focused on providing solutions to a range of different customer groups including federal, state/provincial or local government departments, hydropower operators, mining companies, academic groups, and consulting organizations who collect, manage, and process large volumes of water quality or quantity data.
For more information about Aquatic Informatics, go to http://aquaticinformatics.com/.
Image Available: http://www.marketwire.com/library/MwGo/2016/4/18/11G093971/Images/AQUARIUS-Samples-a3855c90d81ba1289be68e4ca46b005a.jpg
Embedded Video Available: https://www.youtube.com/watch?v=XI-qvL-kYRU
David Ferguson
VP Marketing
Aquatic Informatics Inc. 
2400 - 1111 West Georgia St., Vancouver, B.C. V6C 3P1
p: +1.604.873.2782
tf: +1.877.870.2782
david.ferguson@aquaticinformatics.com
www.aquaticinformatics.com