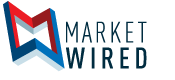 Determine to Present Webinar: Self-Service Contract Lifecycle Management Within Your Reach
/EINPresswire.com/ -- SAN MATEO, CA -- (Marketwired) -- 04/19/16 -- Determine, Inc. (NASDAQ: DTRM), a leading global provider of SaaS enterprise Source to Pay and Enterprise contract lifecycle management (ECLM), including cloud-based strategic sourcing, supplier management, contract management and procure-to-pay solutions, will present a live webinar on Wednesday, April 27, 2016, at 8:00 AM PDT. Tim Cummins, CEO, IACCM, Matthew Markham, VP of Client Solutions, Determine and Constantine Limberakis, VP of Product Marketing, Determine will discuss the merit of 'self service' Contract Lifecycle Management (CLM) for all corporate business users.
News Facts:
Studies show enterprise businesses have an average of 20,000 to 50,000 contracts per organizations; it is inevitable all business users will at some point need access to a corporate contract lifecycle management system. Consider basic use cases like a user getting an NDA executed to onboard a vendor for a services contract, or an employee executing a benefits document for Human Resources, or a business manager executing a basic lease agreement to quickly expand office space.
Today, more and more general counsels are providing 'self-service' CLM at best in class companies. What about you and your company? Attendees to the Determine / IACCM webinar will learn about how to expand access of contract management, and how this will drive bottom line business results. Topics include:
The value of providing CLM access to casual users.
Simplifying tasks with advanced CLM workflow.
Increasing adoption with self-service CLM.
Online registration is still available for this live event.
Supporting Facts:
Tim Cummins, CEO, IACCM, works with organizations to support understanding of the role of procurement, contracting and relationship management in business performance and public policy. Prior to IACCM, his career included executive roles at IBM. Tim also has experience in the banking, automotive and aerospace industries. Tim's writing is extensively published and he has acted as an advisor to many of the world's largest companies and government bodies including the US, UK, Australia, Canada and Japan.
Matthew Markham, VP of Client Solutions, Determine, Inc., is responsible for selling, supporting, and driving presales and post sales customer success. His diverse skills, and decade plus tenure in the Contract Lifecycle Management space, ensure that customers benefit from the entire Determine suite of solutions to make smarter, more informed decisions using Source-to-Pay tools. Matt has over 20 years of experience working with Enterprise software sales, specializing in leading and building effective teams of Sales Engineers. Mr. Markham has a background in aerospace engineering from the University of Minnesota.
Constantine Limberakis, VP of Product Marketing, Determine, Inc. is focused on strategic efforts for creating brand awareness and promoting new customer value around the evolution of contract and supply management. With over fifteen years of experience in the software and consulting industry, he's held various roles in sales, marketing, market research and product development. He is a published writer and has been twice named a "Pro to Know" by Supply and Demand Chain Executive.
Supporting Resources
Determine blog
Determine on LinkedIn
Determine on Twitter
Determine guides & misc. resources
About Determine, Inc.
Determine (NASDAQ: DTRM) is a leading global provider of Source to Pay and Enterprise Contract Lifecycle Management (ECLM) solutions. Our Gartner recognized visionary technologies allow our customers to effectively manage the full scope of Source to Pay and ELCM using the Determine Platform. Our Source to Pay software includes strategic sourcing, supplier management, contract management, and procure-to-pay solutions.
The Determine Platform gives procurement, finance, and legal professionals the ability to deliver profound insights through analysis of their supplier relationships and contractual requirements.
Our customers leverage the Determine Platform to discover previously unseen supplier and spend data; make more informed and smarter business decisions; drive new revenue; control costs; improve workflow efficiencies; and mitigate risk.
Our customers benefit from the Determine Platform's robust integration. Whether they start with a full-suite implementation or choose to implement one solution and build over time, each additional solution allows for the automatic sharing of data already in place on the Determine Platform.
For more information, please visit www.determine.com.
Contacts

Media Relations:
Determine Inc.
Rose Lee
pr@determine.com
+1.650.532.1590