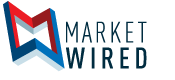 STEM-CON - Get Your Geek On - Saturday, April 30, at College of DuPage
Featured Speakers Include World-Renowned Former Rocket Scientist Olympia LePoint; Nanoresearcher Dr. Diandra Leslie-Pelecky; Associate Director of the IceCube Neutrino Observatory Dr. James Madsen; and Fermilab's "Mr. Freeze" Jerry Zimmerman Who Will Demonstrate Cryogenics
/EINPresswire.com/ -- GLEN ELLYN, IL--(Marketwired - April 19, 2016) - On Saturday, April 30, from 10 a.m. to 4 p.m. in the PE Center Arena, College of DuPage will host a HUGE, interactive, fun and FREE event celebrating science, technology, math and engineering (STEM). The visuals are amazing and participants of all ages will have the opportunity to learn about STEM in an approachable, lay-person format. Here are just a few of the 41 hands-on events planned for 2016 STEM-CON:
Use "Glo-Germ" lotion and an ultraviolet light to explore the germy side of bacteria
Enjoy a "safe sun" viewing through a special space telescope
Learn about the physics of flight with a real airplane and science of speed with a real racecar
Extract DNA from a strawberry at the "Smushy Science" booth
Be wowed by the principles of energy when a concrete block is smashed over a COD professor lying on a bed of nails
Watch the release of a weather balloon going 12.5 miles into the atmosphere
Examine human skeletons and see how acid affects bones -- removes calcium, turns them "rubbery"
Taste-test organic vs. GMO produced food
Explore the "beauty of the beast" demonstrated through ball python genetic morphs
View how river systems are made and shores are created over hundreds of thousands of years (in a few minutes)
Enjoy incredible creations made through 3D scanning
Control a 200-pound robot from the NASA Mining Robotics Competition, make a "toothbrush bot" and Lego robots
View how Zebra Mollusks are taking over the Great Lakes (living aquatic organisms included, of course!)
Power up different types of light bulbs on a special bicycle built for YOU.
These are just a sample of the excitement of STEM-CON. Featured speakers include world-renowned former Rocket Scientist Olympia LePoint; Nanoresearcher Dr. Diandra Leslie-Pelecky; Associate Director of the IceCube Neutrino Observatory Dr. James Madsen; and Fermilab's "Mr. Freeze" Jerry Zimmerman who will demonstrate cryogenics.
The following files are available for download:
Contact information
Mike McKissack
(630) 942-2376
mckissackm@cod.edu