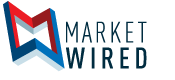 LaSalle Solutions Sponsors Association of Legal Administrators, Greater Chicago Chapter
/EINPresswire.com/ -- ROSEMONT, IL--(Marketwired - April 19, 2016) - LaSalle Solutions, a leading provider of technology life-cycle asset management services, announced today that it is now a Bronze Sponsor for the Greater Chicago Chapter of the Association of Legal Administrators (ALA).
The Greater Chicago Chapter supports over 300 ALA members representing a range of firms, legal departments and other major business disciplines. The Chapter's mission is to serve the needs of its members and the legal organizations they represent through programs, networking opportunities, business partnerships and community service efforts.
LaSalle's partnership with the ALA will focus on developing strong relationships and mutually-beneficial opportunities between the business and legal services communities. As a sponsor, LaSalle will work with ALA members to foster professional alliances through a variety of Chapter activities and events, such as educational conferences, expos, receptions and more.
"We are very happy to be sponsoring the ALA's Greater Chicago Chapter," said Dave Murray, client account executive at LaSalle Solutions. "It's a great opportunity for LaSalle to connect with members of the Chicago legal services community, making an investment in their development and success, as well as our own."
For Murray, the ALA partnership is a chance to build upon the relationships he already has within Chicago's legal community and throughout the U.S., having worked with several law firms and other legal service providers on projects related to information and document management.
"Dave's experience within the legal community is a great asset for us," said John Christopher, regional vice president of leasing at LaSalle Solutions. "One of the biggest challenges that legal organizations face is keeping up with technological changes. LaSalle helps these organizations evolve to alleviate that burden and improve processes, which is something Dave has been doing for a long time."
LaSalle will also be exhibiting at the ALA's 2016 Annual Conference and Expo, taking place May 22-25 in Los Angeles. At the event, LaSalle will showcase its equipment leasing programs and technology operations management services such as LAMP℠, LaSalle's cloud-based asset, leasing and maintenance contract management toolset.
About LaSalle Solutions
Founded in 1980, LaSalle Solutions is a leading provider of technology life-cycle asset management services. LaSalle enables its customers to improve their technology operations through enhanced processes, management and reporting for better planning and return on investment. LaSalle Solutions' processes, outstanding customer service and powerful, market-leading cloud-based toolset, LAMP, enable customers to obtain better business outcomes through transparency and reliable results at their fingertips.
LaSalle Solutions is a subsidiary of MB Financial Bank, N.A., a commercial bank headquartered in Chicago, Illinois. MB Financial, Inc. is the publicly traded holding company for MB Financial Bank, N.A. and is traded on the NASDAQ as "MBFI."
For more information on LaSalle Solutions, please visit www.elasalle.com and www.YouTube.com/LaSalleSolutions.
LaSalle Solutions and LAMP are registered trademarks of LaSalle Solutions in the United States.
Press Contact
Beth Kirshenberg
LaSalle Solutions
847.823.9600
Email contact