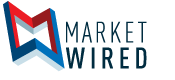 Causam Energy Merges Power Analytics and Power Generation Services to Better Serve the DER and Microgrid Market
RALEIGH, NC--(Marketwired - April 19, 2016) - Causam Energy is pleased to announce that it has completed the merger of its wholly-owned subsidiary Power Analytics™ and Power Generation Services (PoGens™). Power Analytics is the nation's premier software platform for distributed energy resources, microgrids, and transactive energy customer engagement. "The combination of these two companies, which are both Causam licensees, creates the only comprehensive energy service provider with a national footprint for the design, registration, market participation, and operation of both traditional and distributed energy resources," said Joseph Forbes, Jr., Chief Executive Officer of Causam Energy.
"The electric power grid is moving to a distributed architecture that emphasizes the role of microgrids, renewables and their integration and operation with the traditional grid. This merger provides additional capabilities that complement the Power Analytics' Microgrid Power Management System ™ (MPMS)," said Kevin Meagher, President of Power Analytics.
Power Generation Services (PoGens) provides strategic energy management services for commercial and industrial customers who own distributed energy resources (DER)-distributed generation, combined heat and power (CHP), renewables, energy storage, fuel cells; and/or are registered demand response (DR) curtailment providers. The PoGens suite of products and services includes, but is not limited to: installation, monitoring, control, compliance, risk management, analysis, reporting, and the economic dispatch of DER energy, capacity, or curtailment into the North American deregulated power markets. These services enable DER owners to profitably manage and maintain their energy assets, while retaining emergency-outage preparedness for their own businesses. "PoGens has over twelve gigawatts (12GW) of generation capacity under management. This merger provides us with the underlying sophisticated software to better serve our existing and new customers as they capture the full benefits of DER and enable the progressive evolution of the traditional electric power grid," said Todd Jackson, Chief Commercial Officer of Power Generation Services.
"The combined expertise, experience, and state-of-the-art Intellectual Property of Power Analytics and PoGens create an advanced holistic portfolio of services for the emerging DER market. This portfolio will enable DER owners to design and optimize their power systems, effectively and economically manage those power systems, and seamlessly participate in the regional energy markets. We are very pleased to bring this suite of capability to the emerging DER market," said Kevin Meagher, President of Power Analytics.
About Power Analytics
Embraced by the power industry for more than 30 years, Power Analytics' software is at the forefront of the electrical system planning and operation space for energy intensive, mission- critical facilities and microgrids, and currently protects more than $120 billion in customer assets. Power Analytics is a wholly owned subsidiary of Causam Energy, a leading developer of technologies and commercial applications that provide increased grid intelligence and optimization. Combining their innovative technologies, intellectual property and experienced management teams, the company plans to lead the way in solving power energy problems for the highly networked, next-generation energy grid. For more information, visit www.poweranalytics.com.
/EINPresswire.com/ -- Steve Lopiano
Senior Vice President
Power Analytics Corporation
slopiano@poweranalytics.com
Nationwide Toll-Free 800-362-0603