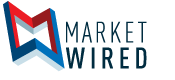 Allocadia Welcomes Jocelyn Brown as VP Customer Success
Former Eloqua Executive Brings Extensive Background in the Enterprise SaaS Space to Further Elevate the Allocadia Customer Experience
/EINPresswire.com/ -- VANCOUVER, BRITISH COLUMBIA -- (Marketwired) -- 04/19/16 -- Editors Note: There is a photo associated with this press release.
Allocadia today announced it has appointed Jocelyn Brown to the role of Vice President, Customer Success.
Jocelyn brings more than 17 years' experience helping enterprise customers maximize the business value of their technologies and investments. Most recently she spent 9 years at Eloqua where she proved her aptitude and talent for building and managing high-performing customer success teams and guiding customers along their journey to success.
"At Allocadia, we've been customer-obsessed from day one when we conceptualized a product that would solve a pain point that we already knew marketers had," said Kristine Steuart, CEO and co-founder, Allocadia. "We help marketers run marketing smarter and this dedication flows through every team at Allocadia. With Jocelyn joining the company, we're better equipped than ever to support customers through their continued growth and guide them as they progress through the stages of excellence in Marketing Performance Management."
As an integral part of the marketing organization at Allocadia, the customer experience team complements the revenue generation team in ensuring customers stay engaged throughout the entire customer journey, and enjoy a consistent and thoughtfully guided experience.
"Allocadia is a mature product with a strong customer base. Having worked with marketers in the same market for years, I'm looking forward to continuing many existing customer relationships," said Jocelyn Brown, VP Customer Success, Allocadia. "But more than anything, I'm excited to enable our customers to run their marketing more efficiently. Allocadia truly changes the way marketers strategically run marketing, and I'm excited to help our customers make some really big bets that will drive their companies forward."
Learn more about Jocelyn Brown and Allocadia's dedication to customer experience.
About Allocadia
At Allocadia, we help marketers run marketing so they can do more marketing, by providing them with planning, budgeting and performance software to optimize marketing investments and drive real business results. The recognized leader in Marketing Performance Management (MPM), Allocadia serves more than 150 customers and thousands of users, and manages billions of marketing dollars. Our customers include Juniper Networks, VMware, Arc'teryx, and Charles Schwab, and we partner with market leaders including IBM, Oracle, Workfront and Marketo. For more information visit Allocadia.com, follow us @allocadia or stop by our headquarters in Vancouver, Canada.
To view the photo associated with this press release, please visit the following link:
http://www.marketwire.com/library/20160419-JocelynBrownwebL.jpg
Contacts:
Allocadia
Kasia Finkelstein
604.305.0362
kasia.finkelstein@allocadia.com
www.allocadia.com