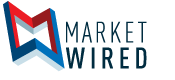 ADVISORY: Town Hall Meeting Called in Response to Devastating Hospital Cuts Proposed for Port Colborne
/EINPresswire.com/ -- PORT COLBORNE, ONTARIO -- (Marketwired) -- 04/19/16 -- Attn: Assignment Editor
Port Colborne's Hospital has been devastated by cuts. All that remains are an urgent care centre and complex continuing care beds. All other in-patient services have been closed. Nonetheless, the remaining services are desperately needed. Now, Ontario's government is proposing to close not only the Port Colborne Hospital, but the Welland Hospital as well, and five hospitals across Niagara in total. This hospital may be replaced, years down the road, with one hospital site. This is beyond troubling - this is a hospital cuts crisis.
Ontario is currently in the ninth consecutive year of real-dollar cuts to global hospital budgets, the longest stretch in Ontario's history. These cuts mean that hospitals across the province, including Niagara's, cannot keep up even with basic inflation. Hospitals have been cut to the point of dangerous overcrowding and understaffing and patients are paying the price. The Niagara Health Coalition and Ontario Health Coalition will host a town hall meeting on April 20 to share information and organize a local campaign to save and restore local hospital services.


When    Wednesday, April 20, 6:30 p.m.

Where   Guild Hall - 72 Charlotte St., Port Colborne

What    Community Town Hall Meeting - Open to public.

Who     Niagara Health Coalition & Ontario Health Coalition.


Contacts:
Sue Hotte
Niagara Health Coalition
905-932-1646

Natalie Mehra, executive director
Ontario Health Coalition
416-441-2502 (office)
416-230-6402 (cell)