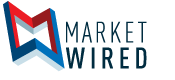 eTERA Consulting to Sponsor HB Litigation Conference's Northeast Corporate Counsel Forum
Leading Data and Technology Management Firm to Sponsor and Attend Legal Conference in Atlantic City on April 21, 2016
/EINPresswire.com/ -- WASHINGTON, DC--(Marketwired - April 19, 2016) - eTERA Consulting, an internationally recognized and award-winning leader in data and technology management, today announced that it will be a top sponsor of HB Litigation Conference's Northeast Corporate Counsel Forum on April 21, 2016 in Atlantic City, New Jersey. This is the second year eTERA is sponsoring this event.
The event will be well-attended by in-house and outside counsel from around the country. eTERA will be represented by Bruce Malter, Vice President of Consulting Solutions and Mary McGinness, All1ance One Manager. Program topics will include government regulations, compliance issues, data security and complex litigation, among others.
"We are excited to join our All1ance One Partner, HB Litigation, this week at the Northeast Corporate Counsel Forum in Atlantic City," said McGinness. "We attended the event in 2015 and witnessed first-hand the quality of the programming and discussions that ensued thereafter. As a company, training and education is extremely important to us, so supporting this forum was a simple decision for us."
"This event is well known for not only its five-star programming, but also for the top-tier networking opportunities," said Malter. "We greatly look forward to mingling with top executives in the legal sphere and learning from them the current trends and pains corporate legal departments are currently experiencing. We look forward to continuing to support HB Litigation and attending this conference with the nation's leading legal executives."
The Northeast Corporate Counsel Forum will take place at the Borgata Hotel in Atlantic City on April 21, 2016. To register, please visit http://hblc.litigationconferences.com/northeast-corporate-counsel-forum-april-2016-register-0.
About eTERA Consulting
Founded in 2004, eTERA Consulting is an international, award-winning organization selected by clients to help solve the challenges of complex, big data projects in the areas of information governance, investigations, litigation, regulatory compliance, and security breach response. Built by the clients, for the clients™, eTERA provides customized data management solutions and services to Fortune 500 companies and the Am Law 100 at the intersection where legal, data analytics, security, and information technology meet. eTERA's experienced subject matter experts ensure client engagement success by using best practices, leading technologies, and proven project management methodologies combined with exceptional client service. Having passed the most stringent security audits, eTERA is trusted by the world's largest insurance, financial services, pharmaceutical, and energy companies. eTERA was selected by the Legal Times in 2014 and 2015 as the Best End-to-End Litigation Consulting Firm and was recognized by the National Law Journal as the nation's top End-to-End eDiscovery Company for five consecutive years. Headquartered in Washington DC, eTERA maintains offices in Chicago, Detroit, Brussels, London, Paris and Rome.
About HB Litigation
HB Litigation Conferences is a nationally certified provider of continuing legal education conferences, webinars, teleconferences and multi-media products in the areas of insurance, reinsurance, toxic torts, asbestos, construction, products liability and financial litigation. For more information about HB Litigation, please visit www.litigationconferences.com.
Cassey Elder
(202) 769-6080
marketing@eteraconsulting.com