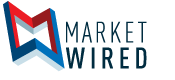 Innovative Approach, Smart Solutions Win Michael Baker International Multiple Awards for Hoan Bridge Rehabilitation Project in Milwaukee
Company Recently Accepted Accolades From ACEC Wisconsin, Wisconsin Department of Transportation
/EINPresswire.com/ -- MILWAUKEE, WI--(Marketwired - April 19, 2016) - Michael Baker International, a global leader in engineering, planning and consulting services, recently garnered high praise for its role in rehabilitating the Hoan Bridge, a key artery in southeast Wisconsin's transportation network that connects I-794 in downtown Milwaukee to the Lake Freeway across the Milwaukee River. In March, American Council of Engineering Companies Wisconsin (ACEC WI) presented Michael Baker with the Best of the State Award for Structural Systems for the company's work on the project. In addition, the Wisconsin Department of Transportation (WisDOT) recognized Michael Baker with the 2016 Excellence in Highway Design Award for Consultant Structure Design of the project. 
WisDOT selected Michael Baker to serve as the lead engineering consultant on the $182-million, multi-year project. The firm developed preliminary and final roadway and structure designs for the reconstruction of the bridge and rehabilitation of the connecting roadways, which carry 42,000 vehicles per day. 
"The Hoan Bridge is an iconic structure that plays an important role in the region's transportation infrastructure, and our team at Michael Baker International knew that we would need to bring the company's full continuum of innovative solutions to bear on this project," said Kent Zinn, vice president and office executive for Michael Baker's Wisconsin operations. "We delivered on that challenge by minimizing disruptions during construction and introducing engineering innovations that should stand the test of time. We're honored by the accolade from ACEC WI." 
Michael Baker's design called for the use of stainless steel reinforcement in the rehabilitated Hoan Bridge's deck, the first time such reinforcements have been used in the state's history on an infrastructure project of this scale. Combined with high-performance concrete, the reinforcements are poised to extend the life of the bridge by 40 to 50 years while also offering lower life-cycle maintenance costs.
The team also used a moveable concrete barrier during construction to lessen delays for motorists. The adjustable barrier enabled construction crews to reconfigure the lanes on a regular basis to match daily traffic patterns. 
In addition, the design team coordinated closely with community leaders and business owners to minimize the project's impact on local merchants and annual gatherings held in nearby Maier Festival Park. 
State officials marked the reopening of Hoan Bridge and the completion of the project this past December. 
About Michael Baker International
Michael Baker International is a leading global provider of engineering and consulting services, which include planning, architectural, environmental, construction, program management, and full life-cycle support services as well as information technology and communications services and solutions. The company provides its comprehensive range of services and solutions in support of U.S. federal, state, and municipal governments, foreign allied governments, and a wide range of commercial clients. Michael Baker International has more than 6,000 employees in more than 90 locations across the U.S. and internationally. To learn more, visit www.mbakerintl.com.
Contact: 
Justin Falce
justin.falce@mbakerintl.com
(866) 293-4609