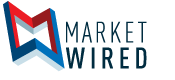 Minister of Agriculture and Agri-Food Congratulates Dairy Farmers of Canada for Food Safety Achievements
/EINPresswire.com/ -- OTTAWA, ONTARIO -- (Marketwired) -- 04/19/16 -- Agriculture and Agri-Food Canada
Agriculture and Agri-Food Minister Lawrence MacAulay congratulates the Dairy Farmers of Canada and its "Canadian Quality Milk Program" for having successfully completed the Canadian Food Inspection Agency's (CFIA) Food Safety Recognition Program (FSRP).
The FSRP provides federal recognition of on-farm and post-farm food safety systems developed and implemented by national industry organizations to enhance food safety, maintain the confidence of Canadian consumers, and facilitate market access.
Qualification for the FSRP is assessed through an extremely thorough review process. DFC is only the second organization to qualify under the program, after the Chicken Farmers of Canada (CFC) in 2013.
The CFIA and the Government of Canada continue to work closely with industry partners, enhancing food safety for Canadian families from farm to fork.
Quick Facts


--  The Food Safety Recognition Program is a collaborative effort funded by
    Agriculture and Agri-Food Canada under the Growing Forward 2 initiative.
    The CFIA leads the program, with participation from industry, as well as
    provincial and territorial governments, and other federal departments.
--  The Dairy Farmers of Canada received support through the Growing Forward
    2, AgriMarketing - Assurance Stream to complete the On-Farm Food Safety
    Recognition process.
--  National food industry organizations from the on-farm or post-farm non-
    federally registered sectors can choose to submit their food safety
    systems to the Food Safety Recognition Program for technical review.
    These systems may be stand alone or built into a private sector scheme,
    and may contain associated initiatives such as biosecurity or
    traceability.
--  Recognition acknowledges that a food safety program has been developed
    in line with Hazard Analysis Critical Control Points principles, as
    defined by the Codex Alimentarius Commission; conforms to federal,
    provincial and territorial legislation, policy and protocols; and that a
    Food Safety Management System has been implemented in an effective and
    consistent manner.


Quotes
"On behalf of the Government of Canada, I would like to congratulate the Dairy Farmers of Canada for successfully completing the Food Safety Recognition Program. We are committed to work with industry to help develop and implement government-recognized food safety management systems at the farm level, while maintaining consumer confidence."
- Lawrence MacAulay, Minister of Agriculture and Agri-Food
"We are proud of this Recognition for the dairy sector, which compliments nicely the fact that 99 per cent of our Canadian dairy farms are now registered on our Canadian Quality Milk program, demonstrating our serious commitment to on-farm food safety. Moreover, at the Annual General Meeting last July, our farmer delegates approved our validation points for the proAction Initiative, showing commitment to, not only food safety and quality, but to overall continuous improvement of other sustainable on-farm practices, including those related to animal health & welfare and to environment."
- Wally Smith, President, Dairy Farmers of Canada
Additional Links
Food Safety Recognition ProgramDairy Farmers of Canada: Canadian Quality Milk
Contacts:
Guy Gallant
Director of Communications
Office of the Honourable Lawrence MacAulay
613-773-1059

Isabelle Bouchard
Director, Communications and government relations
Dairy Farmers of Canada
(613) 513-8879

Media Relations
Canadian Food Inspection Agency
Ottawa, Ontario
613-773-6600