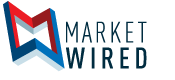 OpenTech Launches First National TV Advertising Campaign to Promote Live and Online Self-Storage Auctions
/EINPresswire.com/ -- PHOENIX, AZ -- (Marketwired) -- 04/19/16 -- Just three months after acquiring a majority stake in Storage Treasures LLC, owners of www.storagetreasures.com, the largest onsite and online self-storage auction platform in North America, leading technology provider OpenTech Alliance Inc. is rolling out an aggressive television advertising campaign aimed at bringing new bidders into the action.
The 60-second commercial depicting big scores based on actual storage unit auctions -- including precious metals, classic cars and expensive jewelry -- will air nationwide on A&E Network later this quarter. The advertising spots will run during episodes of the popular series "Duck Dynasty" and "Storage Wars," which inspired a new generation of treasure hunters to bid on abandoned storage units.
"We're investing heavily in promoting and building our community of bidders," said Robert A. Chiti, OpenTech president and CEO. "The idea is to play off the popularity of reality shows like Storage Wars. As the leading brand, StorageTreasures.com is uniquely positioned to give its storage operators more exposure for their auctions to recoup as much debt owed as possible."
The Storage Treasures website currently supports more than 900,000 registered bidders and services more than 6,500 self-storage facilities managed by industry leading operators such as Extra Space Storage, A-1 Self Storage, Central Self Storage, Great Value Storage, Compass Self Storage and US Storage Centers.
Over the past four years since StorageTreasures.com launched, the trend towards online auctions has accelerated dramatically and the practice is now an industry standard. More than 20,000 auctions are posted each month on its website, and that number is expected to more than double over the next two years, attracting even more bidders.
"This commercial will reach millions of people, some of whom never knew an online storage auction platform exists," said OpenTech's Product Manager Chelsea Horne. "We should definitely see a spike in new bidder registrations."
"In addition to our commercials, we educate thousands of consumers through our training videos, blogs and forums about the how to hunt for valuable items, buy them at auction prices, and sell them for a profit," she said. "For many people this process has become a successful long-term business."
StorageTreasures.com is a free, social site to find live onsite storage auctions or post online auctions at any self-storage facility across the United States and Canada. Members also can bid on storage units online from participating facilities. Storage Treasures has revolutionized the way in which the contents of self-storage units are marketed and publicly auctioned after the lessee has failed to pay rent. The site fills the gap between the operational systems that the industry currently utilizes and the public buyer who may be interested in the contents of a unit that is going to auction. The tools Storage Treasures provides allow the storage industry not only to comply with, but also to exceed the intent of state laws governing the self-storage industry, protecting tenants and bidders alike. For more information please visit www.storagetreasures.com.
Why We Do What We Do: Every day, OpenTech Alliance connects thousands of tenants with storage companies around the world. With over 4,000 daily transactions, the company's automated products and services helped Storage Managers move-in over 100,000 tenants in 2015, generating over 100 million dollars in new sales revenue alone. OpenTech also owns a majority stake in StorageTreasures, LLC and operates www.storagetreasures.com, the largest online and onsite self-storage auction market place in the industry with over 900,000 bidders, 6,500 self-storage facilities and over 140,000 auctions held in 2015. OpenTech, Making Self-Storage Easier, So More People will Use It. For additional information, please visit www.opentechalliance.com/or call an OpenTech Business Development Manager at (602) 749-9370.
Anton Communications
Vanessa Showalter
vshowalter@antonpr.com
Genevieve Anton
ganton@antonpr.com