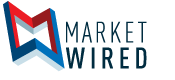 More Than 900 Local Nonprofits Participating in This Year's Give STL Day, Powered by the St. Louis Community Foundation
Event Raised More Than $2 Million for 790 Local Charities Last Year
/EINPresswire.com/ -- ST. LOUIS, MO--(Marketwired - April 19, 2016) - More than 900 St. Louis area nonprofits are ready to mobilize their donors and attract new ones, as part of this year's Give STL Day effort, which will be held on Tuesday, May 3, 2016 from midnight to midnight.
On that day, generous St. Louisans are encouraged to visit GiveSTLDay.org, review the list of participating local nonprofits, and make a contribution of $10 or more to the local organizations of their choice.
In addition to using GiveSTLDay.org to review the list of participating nonprofits and make a donation, people can also watch as the online tally board posts the region's fundraising progress in real time throughout the day. New this year, nine digital billboards throughout the area will also carry the region's 24-hour fundraising totals in real time.
Now in its third year, Give STL Day, which is powered by the St. Louis Community Foundation, is the St. Louis area's 24-hour day of online giving. On the same day, approximately 100 community foundations nationwide are also undertaking similar fundraising initiatives.
Last year, Give STL Day raised more than $2.1 million for nearly 790 participating nonprofits in St. Louis. That total doubled the results of the event's inaugural 2014 results.
"The St. Louis region does amazing things when we come together," said Amelia Bond, president and CEO of the St. Louis Community Foundation. "Give STL Day offers all of us an opportunity to contribute to the organizations we know and love, while also enabling us to discover and donate to others that also do tremendous work. Let's make May 3 a day of giving to remember!"
Donor Alerts Also Available
As an added service in 2016, individual donors can also visit GiveSTLDay.org and sign up for "donor alerts," which will generate helpful Give STL Day reminders and links as the May 3 date approaches.
Status updates leading up to and on the day of the event will be posted on Facebook (facebook.com/StLouisGives) and Twitter (twitter.com/StLouisGives).
Presented by the St. Louis Community Foundation, Give STL Day is also being sponsored by The Private Client Reserve -- U.S. Bank, Cardinals Care, Wells Fargo Advisors, Archford Capital, and the St. Louis Blues.
About the St. Louis Community Foundation
Since its founding in 1915 as one of the nation's first community foundations, the goal of the St. Louis Community Foundation is to increase charitable giving within the St. Louis region. Individuals, families, and corporations are encouraged to open a fund at the Community Foundation in order to boost the impact their charitable dollars have on improving the quality of life in our area and beyond.
The St. Louis Community Foundation is a nonprofit foundation composed of more than 500 charitable funds with total assets of approximately $300 million. Each fund represents a unique charitable-giving partnership between an individual, family, or business and designated nonprofit recipients. Since 1990, more than $350 million in grants have been distributed, with approximately 80% remaining in the St. Louis region. For more information about the St. Louis Community Foundation, please visit stlgives.org.
For more information, contact:
Mary McHugh
(314) 910-1528
Email contact


Margaret Welch
(314) 703-1215
Email contact