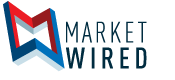 ServiceMaster Restore Reveals Most Common Mold Myths
Expert Survey Uncovers #TheTruthAboutMold
/EINPresswire.com/ -- MEMPHIS, TN--(Marketwired - April 19, 2016) - When it comes to mold, misinformation is all too common and it can be costly to homeowners' health and property. That's why the experts at ServiceMaster Restore, one of the largest disaster restoration companies in the United States, say it's essential that homeowners know the facts about mold.
As temperatures begin to rise across the country, ServiceMaster Restore is alerting consumers about the most common myths that its network of trained professionals encounters when facing water or mold damage. The list was compiled based on input from more than 250 franchisees who took part in the 2016 ServiceMaster Restore Franchisee Mold Remediation Survey.
"Mold isn't something that most people think about until it affects their health, their home or business," said Pete Duncanson, director of system development for ServiceMaster Restore and chairman of the board for The Institute of Inspection, Cleaning and Restoration Certification (IICRC). "However, mold spores are found in most homes across the country, and in the right conditions and without the right treatment, mold can quickly grow into a major problem."
ServiceMaster Restore's four most commonly reported mold myths are:
False: Bleach or other retail products can kill mold on any surface.
Fact: Most retail products simply discolor mold and are not recommended for use on porous surfaces. In porous and semi- porous materials, such as wood, carpet, ceiling tile or drywall, mold's roots may not come into contact with the cleaning product, meaning it will likely return. This is one reason why experts say removing the mold-affected items is the only way to ensure it is removed from your home.
False: Black mold is not hazardous to your health.
Fact: The Centers for Disease Control and Prevention (CDC) confirms black mold is known to cause allergic reactions, respiratory problems, increased risks for infections and a host of other health issues.
False: Dead mold can't cause health issues.
Fact: Mold goes dormant until the conditions are favorable for regrowth. Even dormant mold can release spores, allowing it to reproduce and reappear, particularly if the underlying moisture and ventilation issues have not been resolved. Trained professionals can help you identify potentially dangerous mold and ensure affected areas are properly treated.
False: Mold is the only problem associated with water damage.
Fact: When water is present where it should not be, it can quickly cause a host of problems, including structural and cosmetic damage, as well as promote bacterial and viral growth. In addition, mold can begin to appear within 24-48 hours, depending on the nature of the water intrusion. Calling a reputable disaster restoration professional who is skilled in dealing with water- related damages can help you avoid long-term problems and get life back in order again as quickly as possible.
ServiceMaster Restore is trained, equipped and ready to restore homes and businesses before, during and after any mold-related issues. With a number of regionally based large-loss command and control centers and 1,800 franchises worldwide, ServiceMaster Restore can mobilize across the country to handle any size job.
For more expert tips and information about mold prevention and remediation, visit ServiceMasterRestore.com or like us on Facebook. For immediate assistance and clean up, call a live ServiceMaster Restore operator 24/7 at 1-800-RESPOND.
About ServiceMaster Restore
With approximately 1,800 franchised and licensed locations around the world, ServiceMaster Restore and ServiceMaster Recovery Management (SRM) serve customers through a global network of franchises available 24/7/365 to provide residential and commercial restoration services resulting from damage caused by water, fire or smoke. SRM is the large scale commercial catastrophic disaster restoration unit of ServiceMaster Restore. ServiceMaster Restore and SRM have operations and consulting experience on countless disasters, including clean-up after Hurricane Katrina and the Pentagon after September 11, 2001. ServiceMaster Restore is a business unit of the Memphis-based ServiceMaster Global Holdings, Inc. (NYSE: SERV), a leading provider of essential residential and commercial services. More information can be found at www.servicemasterrestore.com and www.servicemasterrecoverymanagement.com.
About ServiceMaster
ServiceMaster (NYSE: SERV) solves the homeowner's dilemma. Every day, we visit more than 75,000 homes and businesses through our extensive service network of expert professionals. Technology powers our trusted experts to engage with customers so they can order, buy and receive services when, where and how they want them. Our well-recognized brands includes American Home Shield (home warranties), AmeriSpec (home inspections), Furniture Medic (furniture repair), Merry Maids (residential cleaning), ServiceMaster Clean (janitorial and residential floor cleaning), ServiceMaster Restore (disaster restoration) and Terminix (termite and pest control). Like, follow or visit us at facebook.com/ServiceMaster, linkedin.com/ServiceMaster, twitter.com/ServiceMaster, or servicemaster.com.
About the Survey
The 2016 ServiceMaster Franchisee Mold Remediation Survey presents the findings of an online survey conducted by ServiceMaster from March 11-25, 2016 among a sample of 252 ServiceMaster franchise owners across the country offering mold remediation services for homes or businesses.
Contact:
Alison Bishop
901.827.6956
alison.bishop@servicemaster.com 

Ana Senior
617.939.8346
Asenior@conecomm.com