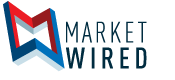 Ringier Trade Media Ltd. Adds 18 Chinese Magazines to Magzter
/EINPresswire.com/ -- NEW YORK, NY--(Marketwired - April 19, 2016) - Ringier Trade Media Ltd., one of the renowned publishers of Business-to-business (B2B) magazines in China, has upgraded its existing catalogue on Magzter by adding 18 of its most popular Chinese magazines. Ringier Trade Media Ltd. has been tasting digital success via Magzter ever since it partnered with the world's largest digital magazine newsstand in 2013, for publishing its English magazines.
The English magazines of Ringier Trade Media Ltd. have successfully reached out to thousands of business owners across the world including prominent countries like USA, Singapore, UK, Thailand, India, China, Indonesia and Australia. The newly added Chinese magazines are also expected to be readily lapped up by the Chinese speaking business owners on Magzter.
Here's the list of most-read magazines from Ringier Trade Media Ltd. on Magzter:
International Metalworking News provides the metalworking industry with the latest information on metal cutting and metal forming processes, and the latest technology in machinery and use of materials. This magazine is published in two editions -- Asia (English) and China (Chinese).
International Plastics News provides plastic products manufacturers with comprehensive information ranging from advanced processing technologies to upcoming market trends to help them develop high value added products. This magazine is published in two editions -- Asia (English) and China (Chinese).
Food Manufacturing Journal provides the food & beverage processing industry with the latest information and technologies on ingredients, processing and packaging, food safety and regulatory issues. This magazine is published in three editions -- Middle East & Africa (English), Pacific (English) and China (Chinese).
Aerospace Manufacturing and Design China provides the latest information on industry developments and technology innovations for China's aviation parts and components manufacturers, designers, engineers, aircraft builders and decision makers.
Click here to explore all the magazines from Ringier Trade Media Ltd. and read them for free on Magzter.
"Ringier Trade Media Ltd. publishes over 24 different trade journals covering 18 major manufacturing sectors in China and SE Asia and reaching over 600,000 readers, including industry decision-makers, purchasing managers, sourcing managers and senior management. We continue to look for various digital platforms in order to reach more readers. Now Ringier together with Magzter, a well-established global e-magazine megastore, provide readers the latest industry information and technology from China and around the world. Thanks to the global presence Magzter offers, advertisers and their products can benefit from far greater distribution and exposure than print alone!" - Michael Robert Hay, President, Ringier Trade Media Ltd. - China
"We're extremely happy to add 18 Chinese magazines from Ringier Trade Media Ltd. on Magzter, following the tremendous success of its English magazines over the past three years. I'm quite confident that these Chinese titles, which provide valuable information about various sectors, will impress the Chinese speaking business owners all over the world. Moreover, all these magazines come free of cost to the readers on Magzter and we see this as a growing trend of B2B magazines being made available by publishers on Magzter." - Girish Ramdas, CEO, Magzter Inc.
"Among very few publishers who have made a mark by publishing B2B magazines, Ringier Trade Media Ltd. stands tall with its diverse offerings, which traverse across various industries including plastic, food, automotive, aerospace, pharmaceutical and rubber. All these magazines are published after thorough research in the respective industries, thereby acting as the ultimate go-to guides for business owners." - Vijay Radhakrishnan, President, Magzter Inc.
About Magzter
Magzter Inc. is the world's largest and fastest growing self-service, cross-platform digital magazine store and newsstand with over 28.5 million digital consumers and more than 7,700 magazines from over 3,000 publishers. Headquartered in New York, Magzter has its local presence in London, Paris, Barcelona, Amsterdam, Helsinki, Mexico City, Cape Town, Chennai and Singapore and will soon be expanding to other countries. Founded by global entrepreneurs, Girish Ramdas and Vijay Radhakrishnan in June 2011, Magzter enables magazine publishers around the world to create and deliver digital editions of their titles to global consumers. Powered by its proprietary OREY Click Publishing® System, that allows publishers to upload their magazines with a single touch, Magzter also enables them to publish interactive/audio-visual content in the magazine as it supports HTML5.
The FREE Magzter app is available on Apple iOS, Android (Google Play), Amazon App Store and Kindle Fire as well as the web with more platforms coming soon. Users can buy their magazines on any of the devices/platforms mentioned above and seamlessly port their purchases to any other devices, a feature unique to Magzter.
Magzter also launched a path-breaking "All You Can Read" subscription service called Magzter GOLD in January 2015, which gives digital readers unlimited access to thousands of magazines for a low monthly price.
The company counts among its publisher customers some marquee names including Time Inc. (USA), Condé Nast (USA), Hearst (USA), American Media (USA), Bloomberg (USA), Hearst Magazines UK, Dennis Publishing (UK), Time Inc. UK, Bauer Consumer Media (UK), Media24 (South Africa), Edipresse Asia (Hong Kong), India Today Group (India), WorldWide Media (India), Maxim Inc. (USA), Black Enterprise (USA), Singapore Press Holdings (Singapore), RBA (Spain) and Grupo Expansión (Mexico). Magzter has been rapidly increasing its publisher base with magazines from over 50 countries including the United States, United Kingdom, Germany, Spain, China, Hong Kong, India, Indonesia, Mexico, Thailand, Philippines, Malaysia, Singapore, etc.; making it truly the #1 choice for magazine readers and publishers globally.
Vijay Radhakrishnan
Co-founder and President
+1-646-756-2524
United States
press@magzter.com