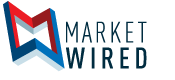 CrowdReviews.com Reveals Tips for Selecting SEO Services
/EINPresswire.com/ -- SANTA FE, NM --(Marketwired - March 26, 2016) - CrowdReviews.com, the leading platform for online service reviews, has released a set of tips to assist those searching for digital marketing companies offering search engine optimization solutions. The tips outline the best practices to follow in order to find search engine optimization agencies which have a long history of providing excellent customer service mixed with producing satisfying results for their customers. While the tips are not guaranteed to produce results, the tips can reduce the risk of selecting a digital marketing agency that does not meet one's expectations.
Buyers of search engine optimization services should look for online marketing agencies which have a long history of providing SEO services to their clients. It is important to be able to get an idea of what types of clients a company takes on before starting service with them. SEO agencies which have done work on companies like your own are going to be more likely to have an understanding of how to do SEO for your website. It is also important to consult reviews to determine any frustrations other clients have had with the service or to get an idea of the level of customer support the company provides.
Second, it is recommended for businesses to receive quotes from multiple SEO companies. Online marketing agencies should be able to provide a detailed quote for the services they are offering including their search engine optimization. Being able to compare quotes between multiple vendors can identify those which pay more attention to the needs of their customers and those which put more effort into their SEO clients compared to companies that try to service as many as possible with as few resources as possible.
Those searching for effective search engine optimization services can visit:
http://www.crowdreviews.com/ratings-of-best-seo-companies-based-on-user-reviews
Those interested in joining CrowdReviews.com can visit the following page to register or claim their profile:
http://www.crowdreviews.com/#registration
About CrowdReviews.com
CrowdReviews.com is a crowdreviewing platform which ranks over 500 software categories and 200 service categories.
Contact Information
Samuel Powers
941-257-4559
530-B Harkle Road,
STE 100,
Santa Fe, NM 87505