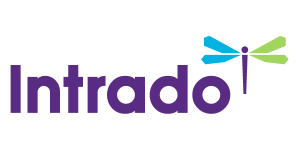 Bonanza Creek Energy, Inc. Announces Corporate Reorganization and Senior Management Changes
/EIN News/ -- DENVER, March 25, 2016 (GLOBE NEWSWIRE) -- Bonanza Creek Energy, Inc. (the "Company" or "Bonanza Creek") (NYSE:BCEI) today announces it has performed a corporate reorganization, which resulted in a total workforce reduction of 26 employees and 17 contractors. The reorganization aligns its employee base and general and administrative cost structure with the current commodity price environment and resulting anticipated activity level.

Moreover, each of William J. Cassidy, Executive Vice President and Chief Financial Officer, and Christopher I. Humber, Executive Vice President, General Counsel and Secretary, will separate from their positions with the Company. Mr. Cassidy joined the Company in 2013 and served as its Executive Vice President and Chief Financial Officer. Mr. Humber joined the Company in 2012 as its Executive Vice President, General Counsel and Secretary immediately following its initial public offering.
As a result of the reorganization and executive departures, the Company will incur a one-time charge of approximately $2.1 million related to severance payments, and expects its annual general and administrative expense and lease operating expense to be reduced by approximately $7.6 million and $3.1 million, respectively.
James A. Watt, Chairman of the Company's Board of Directors commented, "On behalf of the Company, I would like to express our gratitude for the dedication of our current employees as well as those who will not be a part of the Bonanza Creek team as a result of this reorganization. We also wish to express our appreciation for the leadership provided by Bill and Chris during their times as Chief Financial Officer and General Counsel of the Company, respectively. Over their tenures with Bonanza Creek each have been key members of the executive management team. On behalf of the Board of Directors and all of our colleagues within the Bonanza Creek family, we thank all of our departing team members for their contributions to the Company and wish each of them the very best in their future endeavors."
About Bonanza Creek Energy, Inc.
Bonanza Creek Energy, Inc. is an independent oil and natural gas company engaged in the acquisition, exploration, development and production of onshore oil and associated liquids-rich natural gas in the United States.  The Company's assets and operations are concentrated primarily in the Rocky Mountains in the Wattenberg Field, focused on the Niobrara and Codell formations, and in southern Arkansas, focused on the oily Cotton Valley sands.  The Company's common shares are listed for trading on the NYSE under the symbol: "BCEI."  For more information about the Company, please visit www.bonanzacrk.com. Please note that the Company routinely posts important information about the Company under the Investor Relations section of its website.
Forward-Looking Statements
This press release contains forward-looking statements within the meaning of Section 27A of the Securities Act of 1933 and Section 21E of the Securities Exchange Act of 1934. All statements, other than statements of historical facts, included in this press release that address activities, events or developments that Bonanza Creek expects, believes or anticipates will or may occur in the future are forward-looking statements. Such statements are subject to a number of assumptions, risks and uncertainties, many of which are beyond the control of the Company, which may cause actual results to differ materially from those implied or expressed by the forward-looking statements. These statements include statements regarding anticipated general and administrative cost reductions resulting from the Company's recent workforce reduction. Further information on such assumptions, risks and uncertainties is available in the Company's SEC filings. We refer you to the discussion of risk factors in our Annual Report on Form 10-K for the year ended December 31, 2015, filed on February 29, 2016, and other filings submitted by us to the Securities Exchange Commission. The Company's SEC filings are available on the Company's website at www.bonanzacrk.com and on the SEC's website at www.sec.gov. All of the forward-looking statements made in this press release are qualified by these cautionary statements. Any forward-looking statement speaks only as of the date on which such statement is made and the Company undertakes no obligation to correct or update any forward-looking statement, whether as a result of new information, future events or otherwise, except as required by applicable law.
James R. Edwards
Director – Investor Relations
jedwards@bonanzacrk.com
720-440-6136