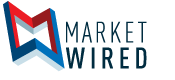 Tashion L.A Luxury Designer Swimwear & Resort Wear Fashion Show
Offering Handmade Bikinis With Sexy Beach Outfits and Versatile Styles
/EINPresswire.com/ -- REDONDO BEACH, CA -- (Marketwired) -- 03/25/16 -- Tashion L.A proudly presents its first ever fashion show of their swimwear brand that delivers a sophisticated top quality swimwear and resort-wear collection. They are designed for women with a sophisticated taste for fashion. Tashion L.A women have appreciation for glitzy fabrics, exceptional quality, and sexy bikini styles that make a girl feel confident, sexy and sophisticated. See Tashion L.A Swimwear on our beautiful models on May 14th at the Redondo Beach Beautiful rooftop.
The designer of Tashion L.A has designed her swimwear collections to give women the assurance of feeling beautiful, sexy, and comfortable inside and out. Tashion L.A swimwear has a unique style for every bikini. Some have hardware embellishments, Old Hollywood style swimwear with flashy sequins, mix match two-tone fabric and adjustable bottoms to suite your preferred style. The one piece retro corset back Marilyn Monroe shorts bikinis can also be manipulated to be cheeky boy shorts by adjusting the side draw-strings. All Tashion L.A bikini tops have delectable padding and removable padding for triangle tops. Most bikinis include an underwire for the best support and sexiest look.
"Hello from Tashion L.A! We are looking forward to presenting our first LA Luxury Swimwear and Resortwear Fashion show at the Redondo Beach hotel," said Designer Tasia Burgess. "The event will also support a local charity Ocean Defenders. We are so excited to meet you all for an evening of entertainment, delicious pastries and champagne as you get a sneak peek at Tashion L.A's new swimwear styles for 2016. Come join the party and connect with others in our fashionable industry. We have models, photographers, an artist and a DJ plus so much more! Hope to see you all for an evening of beach glamour just steps away from the ocean."
Designs that will be seen at the show include triangle string bikini cut to the cheeky bikinis to the moderate styles to the retro corset back Marilyn Monroe styling that also offers removable padding and underwire bikini tops. Tashion L.A swimwear is for courageous women with youthful energy that love the beach and sun bathing in the summer sun. There will be a variety of styles that are suitable for every girl depending on her own unique style. Come see the style on the RUNWAY.
The Drinkini line, the main highlight of the show, are wine-themed bikinis intended for any lady with discrimination tastes, a passion for wine, and a respectful self-awareness of her own body. The three distinct styles and array of wine flavors to choose from, every custom fit Drinkini is a fashion statement made personally for her.
Tashion L.A's accessories dress up your style and our fabulous and yummy smelling spa products to moisturize after your long beach adventure. You can find the bikini that best suits your personality and style as well as Tashion L.A's many other styles.
"My drive for creating something new is the feeling of excitement," said Ms. Burgess, "like the rush you get from riding a roller coaster and my passion to continue is just like being in a committed relationship...I love what I do and I'm really excited for what's to come."
For event details or purchase swimwear visit www.TashionLA.com or contact tashion.corp@gmail.com.
ABOUT TASHION L.A: Tashion L.A is 100% hand made in Los Angeles, USA from designer sketches to tangible designer products. These unique bikinis are available in swimwear boutiques, resort gifts shops, and clothing boutiques. Buyers have the ability to place single item and customized orders. Tashion L.A is inspired by a discriminating taste in finding the perfect bikini fit for every body type. Tashion L.A embraces inner and outer beauty and the California girl lifestyle. Tashion L.A designs with every girl in mind by creating more than just a bikini, you get a great fit and amazing quality. Check out their Facebook and Twitter.
Event planned by Simply Radiant Events a Southern California Event planning company. Leaders in a fresh approach special events, meticulously coordinated, ensuring unparalleled quality & design.
Image Available: http://www2.marketwire.com/mw/frame_mw?attachid=2983872
Image Available: http://www2.marketwire.com/mw/frame_mw?attachid=2983880
Image Available: http://www2.marketwire.com/mw/frame_mw?attachid=2983882
Image Available: http://www2.marketwire.com/mw/frame_mw?attachid=2983884
Image Available: http://www2.marketwire.com/mw/frame_mw?attachid=2983886

Media Contact:
Courtney Lutkus
Simply Radiant Events
(714) 270-2719
courtney@sreventplannig.com