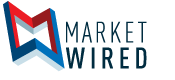 Body Contouring on the Rise for Men
Having the Body of Your Dreams Is Now Within Your Reach
/EINPresswire.com/ -- SAN DIEGO, CA -- (Marketwired) -- 03/25/16 -- Many men are discovering that the body they have always wanted may be achievable through body contouring, which is rapidly growing in popularity with males these days. Even with regular exercise and toning, some stubborn pockets of fat persist around the body, and refuse to be eliminated by conventional means. That's when a process used by Dr. Antoine Hallak of the San Diego Institute of Plastic Surgery might be worth considering.
What body contouring is all about:
In body contouring, normal structures of the body are targeted so as to improve a patient's feeling of self-esteem and confidence. For instance, liposuction surgery can remove areas of unsightly fat to help re-shape the body, and is often used in tandem with other procedures to achieve a desirable overall effect.
Male breast reduction may be indicated, or pectoral implants may be used to emphasize contours of the chest. The whole point of any of these plastic surgery techniques is to reduce or eliminate unattractive body features which basically cannot be eliminated through more standardized means, and to emphasize those positive features already there.
Before and after plastic surgery:
Before any procedure is undertaken, Dr. Hallak and his team will consult with a patient, and explain all aspects about what can be achieved, so there are no misconceptions. After allowing for a period of consideration, if a patient has decided to go through with the process, it will be scheduled and carried out. There is normally some routine swelling associated with these processes, and once that fades away, the new contours of the body become evident, and a patient's new body can plainly be seen by all.
About Dr. Antoine Hallak
Dr. Hallak, MD FACS, is a board-certified plastic surgeon in San Diego, CA, who is a member of the American Society of Plastic Surgeons, and whose practice centers on providing patients with cosmetic procedures such as tummy tucks, breast augmentation, facelifts, liposuction, and reconstructive surgery.
Currently acting director of the San Diego Institute of Plastic Surgery, Dr. Hallak has an extensive history in the field, including work at the McGill University in Montreal, Canada, and in New York City. He is an active member of the San Diego County Medical Society and the San Diego Plastic Surgery Society, and is also a Fellow of the American College of Surgeons.
Image Available: http://www2.marketwire.com/mw/frame_mw?attachid=2983852
Image Available: http://www2.marketwire.com/mw/frame_mw?attachid=2983854

Contact:
Address: 16766 Bernardo Center Drive; Suite 109; San Diego, CA 92128
URL: http://www.hallakplasticsurgery.com/contact-us/
Phone: 858-592-9200

Media:
www.internetmarketingguyz.com
Email Contact