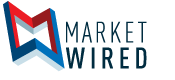 NewCastle Gold Announces Director Resignation
/EINPresswire.com/ -- TORONTO, ONTARIO -- (Marketwired) -- 03/24/16 -- Newcastle Gold Ltd. (TSX VENTURE: NCA) (the "Company" or "Newcastle") announces that Darin Wagner has resigned as a Director of NewCastle, effective immediately.
Darin, who has been a director of NewCastle (formerly Castle Mountain Mining Company Limited) from its formation through the recent announcement of the merger between Newcastle Gold and Catalyst Copper, plans to focus on his full-time commitments.
"Darin has made important contributions to the development and formative growth of the Company over the past four years, including his contribution to the Catalyst merger," said Mark Wayne, Chairman of NewCastle. "The Board of Directors would like to thank Darin for his contributions to the Company and wish him well on his future endeavours."
Contacts:
NewCastle Gold Ltd.
Marty Tunney
416-572-0151
mtunney@newcastlegold.ca