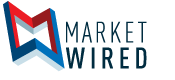 Entrepreneurs to Compete in MEMS Shark Tank at Hilton Head 2016
Teams Vie for Expert Consulting Services, MEMS Foundry Package, Specialized Software Tools, Industry Group Membership
/EINPresswire.com/ -- MEDFORD, OR -- (Marketwired) -- 03/24/16 -- Luminaries from the micro-electromechanical systems (MEMS) industry are spurring entrepreneurship by hosting the first "MEMS Shark Pup Tank" at Hilton Head 2016 Workshop, an interactive science and technology conference on solid-state sensors, actuators and microsystems, June 5-9, 2016 in Hilton Head, SC.
"Bringing a new MEMS device to market can feel like a Herculean task as there are so many moving parts to the process," said Jessica Gomez, founder and CEO of Rogue Valley Microdevices. "Given this reality, a highly accomplished group of MEMS industry experts aim to lower the barrier to entry for entrepreneurs who want to introduce MEMS-based products that could influence the global economy by 2025. MEMS Shark Pup Tank is the product of their combined vision, and we are thrilled to play a part by contributing foundry services to the event's champion."
The MEMS Shark Pup Tank Champion will receive:
Product development/strategy consulting and patent consulting time by industry experts:
$10,000 in MEMS foundry services from Rogue Valley Microdevices, a full-service precision MEMS foundry
6 months license of MEMS Pro software from softMEMS, a leading developer of MEMS software design tools
One year membership in MEMS & Sensors Industry Group, the trade association advancing MEMS and sensors across global markets
The MEMS Shark Pup Tank runner-up will also receive an award package.
Submission Deadline: March 31, 2016
Teams must submit their business plan by March 31, 2016 by visiting: http://www.hiltonhead2016.org/events/shark.html
About MEMS Shark Pup Tank
MEMS Shark Pup Tank is a unique competition for the best pre-funding ideas for MEMS-based products and technologies. Teams from academia and industry with at least one team member who is a resident of the Americas may qualify by submitting a mini-business plan to a panel of judges, who include:
About Hilton Head Workshop
The seventeenth in the series of Hilton Head Workshops on the science and technology of solid-state sensors, actuators and microsystems will take place on June 5-9, 2016 at the Sonesta Resort in Hilton Head Island, SC. Hilton Head Workshops are highly interactive forums for North, Central and South American researchers to present and discuss recent advances in microfabrication technologies for sensing and actuation devices and microsystems for physical, chemical and biological applications. For more information, please visit: http://www.hiltonhead2016.org.
Press Contacts:
JoAnn Martin
Rogue Valley Microdevices
Tel: +541.774.1900
email: Email Contact

Maria Vetrano
Vetrano Communications
Tel: +617.876.2770
email: Email Contact