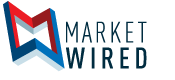 In Case You Missed It: Wall Street Journal Article Indicates Venoco's Restructuring Plan Is Proceeding Smoothly, Gaining Support
/EINPresswire.com/ -- DENVER, CO--(Marketwired - March 24, 2016) - A March 21 Wall Street Journal article Venoco Restructuring Plan Gets Another Boost, highlights positive early developments for Venoco's restructuring plan, including receiving the additional backing of Candlewood Investment Group LP and the approval for the company to begin drawing on bankruptcy financing should it be necessary.
Robert Burns, an attorney with Bracewell with extensive restructuring experience over several industries, and who has been retained to represent Venoco during the restructuring process said:
"Receiving Candlewood's support and early approval for bankruptcy financing are both strong indicators that our restructuring plan has been well received by the courts and our creditors. These developments further strengthen our optimism that this will be an expeditious process and that Venoco will emerge from restructuring debt free and in a much stronger financial position to tackle any challenges that lie ahead."
The full text of the Wall Street Journal article can be found at: http://on.wsj.com/1q2KPrf
Contact Information
Mary Ellen Grant
(916) 396-2221