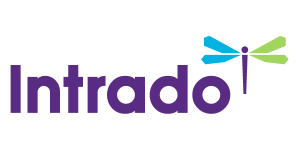 American Airlines Makes Executive Promotion 
Devon May Named Senior Vice President - Finance
/EIN News/ -- FORT WORTH, Texas, March 21, 2016 (GLOBE NEWSWIRE) -- American Airlines Group Inc. (Nasdaq:AAL) today promoted Devon May to Senior Vice President - Finance.  Previously Vice President - Financial Planning & Analysis, May will retain those duties and assume the additional responsibilities of the Division Controllers, Purchasing and Insurance.  These new responsibilities were formerly handled by Keith Bush, SVP - Finance, who has made the decision to return to Minneapolis to find an opportunity that will allow him to be closer to his family. 
"Devon has done a tremendous job for our airline and is the ideal person to step into this role," said Derek Kerr, Chief Financial Officer and Executive Vice President.  "Throughout his career, Devon has met every challenge and excelled in every assignment he has had with our company.  Most importantly, he has been a terrific leader for our department and the company as a whole.  We are confident he will continue to do great things for us and help lead our organization forward."
Kerr continued, "I am extremely grateful to Keith Bush for everything he has done for the company while making great sacrifices while being away from his family over the last seven years.  Keith has built a strong Finance Department and played a critical role in the integration of the airline. We wish him nothing but the best."
May has spent most of the last decade in leadership roles in the Finance Department and most recently he has been responsible for the airline's capital and operating budgets, long-range financial planning, forecasting systems, flight profitability, and financial analysis functions.  Prior to joining Finance, he held positions in Network Planning, Revenue Management and Alliances. In his new role, May will continue to report directly to Kerr.
May holds a Master of Business Administration from Embry-Riddle Aeronautical University in Daytona Beach, Florida, and a Bachelor of Management in finance from the University of Lethbridge in Alberta, Canada.
About American Airlines Group
American Airlines and American Eagle offer an average of nearly 6,700 flights per day to nearly 350 destinations in more than 50 countries. American has hubs in Charlotte, Chicago, Dallas/Fort Worth, Los Angeles, Miami, New York, Philadelphia, Phoenix, and Washington, D.C. American is a founding member of the oneworld alliance, whose members and members-elect serve nearly 1,000 destinations with 14,250 daily flights to 150 countries. Shares of American Airlines Group Inc. trade on Nasdaq under the ticker symbol AAL. In 2015, its stock joined the S&P 500 index. Connect with American on Twitter @AmericanAir and at Facebook.com/AmericanAirlines.
Corporate Communications
817-967-1577
mediarelations@aa.com