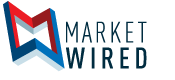 Veresen Announces March 2016 Dividend
/EINPresswire.com/ -- CALGARY, ALBERTA -- (Marketwired) -- 03/21/16 -- Veresen Inc. ("Veresen") (TSX: VSN) today announced that its Board of Directors has declared a cash dividend for March 2016 of $0.0833 per common share. The dividend will be paid on April 22, 2016 to shareholders of record at the close of business on March 31, 2016. This dividend is designated an "eligible dividend" for Canadian income tax purposes.
The dividend is eligible to be reinvested by shareholders, at a 5% discount, in common shares of Veresen ("Common Shares") under the dividend reinvestment component of the Premium Dividend™ and Dividend Reinvestment Plan of Veresen ("Plan") to be held for their account under the Plan. Shareholders may have these additional Common Shares delivered to a designated plan broker in exchange for a premium cash payment equal to 102% of the reinvested amount under the Premium Dividend™ component of the Plan.
Registered shareholders of Veresen who have not previously enrolled in the Plan and wish to enroll in the Plan with respect to the March 2016 cash dividend and future cash dividends declared by Veresen, must deliver to Computershare Trust Company of Canada, as Plan Agent, a completed enrollment form which is available at www.computershare.com/investorcentrecanada, at or before 5:00 pm (ET) on March 24, 2016. A copy of the enrollment form may also be obtained by calling Computershare Trust Company of Canada at 1-800-564-6253, or from Veresen's website at www.vereseninc.com.
Beneficial shareholders of Veresen, who have not previously enrolled in the Plan and wish to participate in the Plan with respect to the March 2016 cash dividend and future cash dividends declared by Veresen, should contact their broker, investment dealer, financial institution or other nominee to provide appropriate enrollment instructions and to ensure any deadlines or other requirements that such nominee may impose or be subject to are met.
About Veresen Inc.
Veresen is a publicly-traded dividend paying corporation based in Calgary, Alberta, that owns and operates energy infrastructure assets across North America. Veresen is engaged in three principal businesses: a pipeline transportation business comprised of interests in the Alliance Pipeline, the Ruby Pipeline and the Alberta Ethane Gathering System; a midstream business which includes a partnership interest in Veresen Midstream Limited Partnership which owns assets in western Canada, an ownership interest in Aux Sable, a world-class natural gas liquids (NGL) extraction facility near Chicago, and other natural gas and NGL processing energy infrastructure; and a power business comprised of a portfolio of assets in Canada. Veresen is also developing Jordan Cove LNG, a six million tonne per annum natural gas liquefaction facility proposed to be constructed in Coos Bay, Oregon, and the associated Pacific Connector Gas Pipeline. In the normal course of business, Veresen regularly evaluates and pursues acquisition and development opportunities.
Veresen's Common Shares and Cumulative Redeemable Preferred Shares Series A, Series C and Series E trade on the Toronto Stock Exchange under the symbols "VSN", "VSN.PR.A", "VSN.PR.C" and "VSN.PR.E", respectively. For further information, please visit www.vereseninc.com.
™ denotes trademark of Canaccord Genuity Corp.
Contacts:
Veresen Inc.
Dorreen Miller
Director, Investor Relations
(403) 213-3633
investor-relations@vereseninc.com