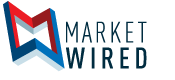 Nitinat Enters Into Debt Conversion
/EINPresswire.com/ -- TORONTO, ONTARIO -- (Marketwired) -- 03/21/16 -- Nitinat Minerals Corporation ("Nitinat" or the "Corporation") (TSX VENTURE: NZZ) would like to announce that it has negotiated various debt conversion agreements (collectively, the "Debt Agreements") with 5 creditors (collectively, the "Creditors") that are arm's length parties to the Corporation. Pursuant to the terms of the Debt Agreements, Nitinat has agreed to issue an aggregate of 6,684,000 units (the "Debt Units") to the Creditors in exchange for the cancellation of an aggregate of $334,200 in debt owning to the Creditors.
The Debt Units are being issued at a deemed price of $0.05 per unit and each unit is comprised of one (1) common share and one (1) common share purchase warrant ("Debt Warrant"). Each Debt Warrant entitles the holder thereof to acquire one (1) common share of the Corporation at an exercise price of $0.075 per share at any time for a period of two (2) years from date of issuance.
The issuance of the Debt Shares and Debt Warrants are subject to the approval of the TSX Venture Exchange.
Neither TSX Venture Exchange nor its Regulation Services Provider (as that term is defined in the policies of the TSX Venture Exchange) accepts responsibility for the adequacy or accuracy of this release.
This press release contains forward-looking statements based on assumptions, uncertainties and management's best estimates of future events. Actual results may differ materially from those currently anticipated. Investors are cautioned that such forward-looking statements involve risks and uncertainties. Important factors that could cause actual results to differ materially from those expressed or implied by such forward-looking statements are detailed from time to time in the Corporation's periodic reports filed with the Ontario Securities Commission and other regulatory authorities. The Corporation has no intention or obligation to update or revise any forward-looking statements, whether as a result of new information, future events or otherwise.
Contacts:
Nitinat Minerals Corporation
Herb Brugh
President and Director
416.216.0964
www.nitinatminerals.com