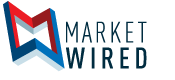 Teranga Gold to Present at the 10th Annual Swiss Mining Institute Conference
/EINPresswire.com/ -- TORONTO, ONTARIO -- (Marketwired) -- 03/21/16 -- (All amounts are in U.S. dollars unless otherwise stated)
Richard Young, President and Chief Executive Officer of Teranga Gold Corporation ("Teranga" or the "Company") (TSX: TGZ)(ASX: TGZ) is scheduled to present at the 10th Annual Swiss Mining Institute Conference on Tuesday, March 22, 2016 at 10:00 a.m. CET / 5:00 a.m. EDT. The conference will take place in Geneva, Switzerland. A live webcast of Mr. Young's presentation and slides for simultaneous viewing will be available on Teranga's website at www.terangagold.com/events.
During the Company's presentation, Mr. Young will provide a brief update on the first quarter of 2016, which is on track to deliver the Company's strongest production since the fourth quarter of 2014, and highlight Teranga's key strengths:


--  A large long-life reserve base with annual gold production averaging
    more than 200,000 ounces through 2024

--  Low all-in sustaining costs(1) of $887 per ounce over life of mine

--  Strong life of mine cash flow(2) of $240 per ounce at a gold price of
    $1,200 per ounce

--  A solid balance sheet with pro forma December 31, 2015 cash position of
    $57.6 million(3)

--  Significant organic growth potential on an emerging world-class gold
    belt where over 50 million ounces have been discovered



As well, Mr. Young will highlight the compelling investment opportunity Teranga offers with its current share price trading at about one-third of the average net asset value multiple of medium producers(4) based on the Company's updated cash flow profile in the NI 43-101 Technical Report filed this week.
Endnotes


1.  Total cash costs figures are calculated in accordance with a standard
    developed by The Gold Institute, which was a worldwide association of
    suppliers of gold and gold products and included leading North American
    gold producers. The Gold Institute ceased operations in 2002, but the
    standard is considered the accepted standard of reporting cash cost of
    production in North America. Adoption of the standard is voluntary and
    the cost measures presented may not be comparable to other similarly
    titled measure of other companies. The World Gold Council ("WGC")
    definition of all-in sustaining costs seeks to extend the definition of
    total cash costs by adding corporate general and administrative costs,
    reclamation and remediation costs (including accretion and
    amortization), exploration and study costs (capital and expensed),
    capitalized stripping costs and sustaining capital expenditures and
    represents the total costs of producing gold from current operations.
    All-in sustaining cost excludes income tax payments, interest costs,
    costs related to business acquisitions and items needed to normalize
    earnings. Consequently, this measure is not representative of all of the
    Company's cash expenditures. In addition, the calculation of all-in
    sustaining costs does not include depreciation expense as it does not
    reflect the impact of expenditures incurred in prior periods. Therefore,
    it is not indicative of the Company's overall profitability. LOM total
    cash costs and all-in sustaining costs figures used in this press
    release are before stockpile inventory value adjustments and government
    waiver accruals. For more information regarding these measures, please
    refer to the Company's 2015 Annual Management's Discussion and Analysis
    accessible on the Company's website at www.terangagold.com.

2.  Cash flow is the LOM net cash flow based on the Company's most recent NI
    43-101 Technical Report ("43-101 plan") filed in March 2016, before
    income taxes, interest, debt repayments, closure costs, dividends and
    working capital.

3.  Pro forma cash is a non-IFRS measure and combines the Company's cash and
    cash equivalents balance at December 31, 2015 ($44.4 million) with value
    added tax ("VAT") receivable at December 31, 2015 ($13.2 million).

4.  The net asset value ("NAV") per share is a Non-IFRS financial measure.
    NAV per share is equal to net present value ("NPV") per share times the
    multiple as listed. NPV per share is a Non-IFRS financial measure and is
    calculated using the net present value of the Life of Mine cash flows
    based on the NI 43-101 plan. The NPV calculation assumes $1,100 gold
    price per ounce in 2016 and $1,200 gold price per ounce in 2017 and
    onward, 5% discount rate, 0.7 CAD/USD. It includes three years of
    corporate administration, debt repayment, interest payments, income tax
    payments, dividends and changes in working capital, net of cash on hand.
    The average NAV multiple of medium producers is as indicated in the BMO
    Capital Markets GoldPages for March 14, 2016. Teranga's share price is
    as of March 15, 2016.



Forward Looking Statements
This release contains certain statements that constitute forward-looking information within the meaning of applicable securities laws ("forward-looking statements"). Such forward-looking statements involve known and unknown risks, uncertainties and other factors that may cause the actual results, performance or achievements of Teranga, or developments in Teranga's business or in its industry, to differ materially from the anticipated results, performance, achievements or developments expressed or implied by such forward-looking statements. Forward-looking statements include, without limitation, all disclosure regarding possible events, conditions or results of operations, future economic conditions and courses of action, the proposed plans with respect to mine plan, anticipated 2016 results, mineral reserve and mineral resource estimates, anticipated life of mine operating and financial results, and the completion of construction of the Gora deposit related thereto. Such statements are based upon assumptions, opinions and analysis made by management in light of its experience, current conditions and its expectations of future developments that management believe to be reasonable and relevant. These assumptions include, among other things, the ability to obtain any requisite Senegalese governmental approvals, the accuracy of mineral reserve and mineral resource estimates, gold price, exchange rates, fuel and energy costs, future economic conditions and courses of action. Teranga cautions you not to place undue reliance upon any such forward-looking statements, which speak only as of the date they are made. The risks and uncertainties that may affect forward-looking statements include, among others: the inherent risks involved in exploration and development of mineral properties, including government approvals and permitting, changes in economic conditions, changes in the worldwide price of gold and other key inputs, changes in mine plans and other factors, such as project execution delays, many of which are beyond the control of Teranga, as well as other risks and uncertainties which are more fully described in the revised Company's Annual Information Form dated September 1, 2015, and in other company filings with securities and regulatory authorities which are available at www.sedar.com. Teranga does not undertake any obligation to update forward-looking statements should assumptions related to these plans, estimates, projections, beliefs and opinions change. Nothing in this report should be construed as either an offer to sell or a solicitation to buy or sell Teranga securities.
About Teranga Gold
Teranga is a Canadian-based gold company listed on the Toronto Stock Exchange (TSX: TGZ) and Australian Securities Exchange (ASX: TGZ). Teranga is principally engaged in the production and sale of gold, as well as related activities such as exploration and mine development in Senegal, West Africa.
Teranga's mission is to create value for all of its stakeholders through responsible mining. Its vision is to explore, discover and develop gold mines in Senegal and West Africa, in accordance with the highest international standards, and to be a catalyst for sustainable economic, environmental and community development. All of its actions from exploration, through development, operations and closure will be based on the best available techniques.
Senegal, which is located in West Africa, has a stable democracy, a very progressive mining code and is a member of the West African Economic and Monetary Union. The Senegalese government views mining as a pillar of growth and supports mining companies by offering attractive royalty and ownership structures. Teranga operates the only gold mine and mill in Senegal. For more information, please refer to www.terangagold.com.
Contacts:
Teranga Gold Corporation
Richard Young
President & CEO
+1 416-594-0000
ryoung@terangagold.com

Teranga Gold Corporation
Trish Moran
Head of Investor Relations
+1 416-564-4290
tmoran@terangagold.com
www.terangagold.com