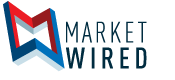 Gold Ridge Announces Private Placement Offering
/EINPresswire.com/ -- CALGARY, ALBERTA -- (Marketwired) -- 03/21/16 -- Gold Ridge Exploration Corp. ("Gold Ridge" or the "Corporation") (TSX VENTURE: GEA) is pleased to announce the Corporation has arranged a non-brokered private placement offering to raise minimum proceeds of $60,000 and maximum proceeds of up to $300,000 (the "Offering"). The Offering will consist of a minimum of 6,000,000 common shares and up to a maximum of 30,000,000 common shares at a price of $0.01 per common share. The Offering may close in multiple tranches.
The pricing of the Offering is in reliance on the temporary relief measures established by the TSX Venture Exchange (the "Exchange"), and therefore the Offering and pricing of the Offering require approval of the Exchange having regard to the temporary relief criteria set out in the Exchange's bulletin of April 7, 2014, in relation to the extension and modification of temporary relief from certain pricing requirements (the "Temporary Relief Measures").
The proceeds will be used to fund general working capital purposes and allow the Corporation to continue identifying and evaluating potential transactions that will create shareholder value and once again allow the Corporation to relist on the Exchange.
All securities issued under the private placement will be subject to a four month hold period from the day of closing. Completion of the Offering is subject to regulatory approvals, including approval of the Exchange under Temporary Relief Measures.
Neither the TSX Venture Exchange nor its Regulation Services Provider (as that term is defined in the policies of the TSX Venture Exchange) accepts responsibility for the adequacy or accuracy of this release.
This news release contains forward-looking statements. The Corporation has provided the forward- looking statements in reliance on assumptions that it believes are reasonable at this time. The reader is cautioned that the assumptions used in the preparation of the forwardlooking statements may prove to be incorrect. All such forward-looking statements involve substantial known and unknown risks and uncertainties, certain of which are beyond the Corporation's control. Such risks and uncertainties include, without limitation, delays resulting from or inability to obtain required regulatory approval. The actual results, performance or achievements could differ materially from those expressed in, or implied by, these forwardlooking statements and, accordingly, no assurances can be given that any of the events anticipated by the forward-looking statements will transpire or occur, or if any of them do, what benefits, including the amount of proceeds, the Corporation will derive therefrom. Readers are cautioned that the foregoing list of factors is not exhaustive.
Contacts:
Gold Ridge Exploration Corp.
(403) 237-0018
Attention: Mr. David D. Heighington, Director
david@hlf.ca