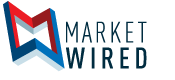 bswift Reports Strong Growth, High Client Retention
Benefits Technology Leader Grows User Base by 46 Percent in 2015
/EINPresswire.com/ -- CHICAGO, IL--(Marketwired - March 21, 2016) - bswift, a leading cloud-based technology company that enables employers to achieve their benefits and engagement strategies, announced a very successful 2015 with plans for continued rapid growth. Finishing the landmark year, bswift increased its user base by 46 percent through sales to new and existing customers, maintained its high 95 percent client retention rate and expanded its offices in downtown Chicago.
2015 was also transformative with the entrance of Kerry Sain, an industry veteran who assumed leadership of the company as CEO and President, one of only a few women to hold this position for a technology firm.1
Sain's industry expertise -- gained from more than 20 years of experience in benefits, executive sales, consulting and finance -- positions bswift well for its next phase of innovation and growth. She previously served as the Global Head of Sales & Marketing at Mercer as well as led the firm's benefits outsourcing practice.
"I feel privileged to lead such a remarkable company with such talented people," said Sain. "This is an exciting time to use technology to develop solutions that help employers of all sizes control costs, simplify enrollment and benefits administration and keep their employees engaged all year. This continued focus will be a main driver of our strategy and growth."
bswift plans to continue aggressively expanding its customer base, technology and operations in 2016.
1. "Tech 100 Boards: Where Are the Women?" Korn Ferry Institute, 2014.
About bswift
bswift provides cloud-based technology and benefits outsourcing/consulting services that streamline benefits, HR and payroll administration for employers nationwide. Serving millions of users, bswift's benefits administration offerings feature online enrollment, interactive decision support, ACA compliance reporting and employee engagement videos. These offerings are also integrated with bswift Marketplace, a holistic solution that addresses individual customer needs, helps lower health benefit costs and offers employees a simple, personalized shopping experience. Learn more at www.bswift.com; find industry news and trend analysis at www.bswift.com/blog.
Embedded Video Available: https://www.bswift.com/blog/post/everything-you-need-to-know-about-bswift-in-3-minutes
MEDIA CONTACT
Kelley Butler
240-780-2278
kbutler@bswift.com