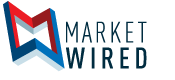 Dr. William Clayton Petty Is Named Professional of the Year by the International Assoc. of Who's Who
Dr. William Clayton Petty of Cedar City, Utah, Recognized by the International Assoc. of Who's Who for Exemplary Achievements in the Fields of Anesthesiology and Education
/EINPresswire.com/ -- NEW YORK, NY -- (Marketwired) -- 03/21/16 -- Dr. William Clayton Petty is now retired from a prestigious career in Anesthesiology and Education with the U.S. Military and numerous Universities. Today, Dr. Petty continues to author and lecture on Anesthesiology and Medicine.
Dr. Petty attended the College of Southern Utah, where he obtained his Associate of Science in Biology. He then went on to receive his Bachelor of Science in Biology from the University of Utah before graduating from the University with a Doctor of Medicine in 1965.
Dr. Petty has been in and out of the military for various periods of time since 1956. After graduation from medical school, he did his internship at Tripler Army Medical Center in Honolulu, Hawaii. He then went on to complete a three-year residency in anesthesiology at Brooke Army Medical Center at Fort Sam Houston, Texas. Immediately after his residency in 1969, Dr. Petty was ordered to Vietnam as the Chief of Anesthesiology at the U.S. Army 24th Evacuation Hospital. He served at the National Naval Medical Center during Operation Desert Storm. Dr. Petty obtained the rank of CAPTAIN in the U.S. Navy before his retirement in 1992.
While serving in the U.S. Army, he was chosen to be the anesthesiologist for the recovery missions of Apollo 15 and Apollo 16.
At his retirement ceremony from active duty service, he shared the following remarks:
Two score and ten years ago a scrawny, young, boy, age 9, played Army in the foxhole he dug in his backyard. He fought enemies without faces but with names; Hitler, Mussolini, and Tojo. Eight years later, when a senior in high school, he joined and became a private in Battery B, Artillery, Utah National Guard. Since then I have associated with the U.S. Army or U.S. Navy, either on active duty or in some kind of reserve status.
Why the military? Most likely it as the result of the patriotism instilled in me through our educational system, the Boy Scouts of America, and my Church. My values and beliefs were further catalyzed by my love and deep admiration of two of our nation's Founding Fathers: George Washington and Thomas Jefferson.
When I went to Vietnam as a young anesthesiologist, I learned a number of lessons:
Lesson: Patriotism is not a fear of something; it is a love of something.
Lesson: Observing the continual 24-hour carnage in the operating rooms of the 24th Evacuation Hospital affirmed to me the truism: War is HELL!! Why? Because men lose their morals, they lose their spirit, and they lose their lives.
Lesson: The family we leave behind makes the greatest sacrifice. Zoe Leone continued to struggle with the raising of our children under the age of six without my daily input and support.
Lesson: Plato was right: Only the dead have seen the end of war.
During his career, Dr. Petty has taught in various universities, been in the private practice of anesthesiology, and served for various periods of time in the armed services.
Dr. Petty has authored six books, including The Anesthesia Machine, coauthored 18 books, developed three videos on anesthesia topics, had 164 articles published in scientific journals, been invited as a Visiting Professor 19 times, and given 473 lectures in 35 States and the District of Columbia, and in 42 foreign countries.
Nationally Board Certified by the American Board of Anesthesiology since 1971, Dr. Petty is a member of the American Society of Anesthesiology. With a storied career in both medicine and the military, he has received numerous accolades and is sought after globally for his expertise in the safe and optimal administration of anesthetic to those in need.
For seven years during his retirement, Dr. Petty and his wife, Zoe Leone, visited thirteen countries in Africa and the Middle East, three to four times each, to organize and teach Neonatal Resuscitation Techniques to midwives, nurses, and physicians.
Dr. Petty is presently living in Cedar City, Utah where he is graciously donating his time to the students of the Southern Utah University. He gives a series of lectures on the History of Medicine as well as lectures on Ethics.
Image Available: http://www2.marketwire.com/mw/frame_mw?attachid=2981227
Image Available: http://www2.marketwire.com/mw/frame_mw?attachid=2981232

International Assoc. of Who's Who
Email Contact
(212) 658-1452