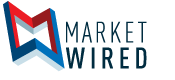 North American Partners in Anesthesia Named to Becker's 150 Great Places to Work in Healthcare
/EINPresswire.com/ -- MELVILLE, NY--(Marketwired - March 21, 2016) - North American Partners in Anesthesia (NAPA), the largest single-specialty anesthesia and perioperative management company in the United States, is proud to announce it has been chosen as one of the 150 Great Places to Work in Healthcare for 2016 by industry publication, Becker's Hospital Review. NAPA was selected for its outstanding benefits offerings, professional development programs, commitment to diversity and work-life balance and inclusive culture.
"We are truly delighted to have been chosen by Becker's for this honor," said John F. Di Capua, CEO of NAPA. "Being named by Becker's to their '150 Great Places to Work in Healthcare' list is a validation of our organizational goal to make NAPA a great place to work by creating an innovative, collaborative work environment where our clinicians and staff can flourish and grow."
In three decades, NAPA has grown to encompass more than 200 major clinical facilities. NAPA has developed and instituted key programs and services that add meaningful value to its many stakeholders. These proprietary offerings include:
NAPA SELECT: a groundbreaking professional development program designed to develop anesthesia leaders and help clinicians capitalize on professional growth opportunities
NAPA Service Experience: our proprietary customer service program designed to ensure an overall outstanding experience for patients, hospital staff and colleagues
NAPA University: web-based learning tool encompassing 20,000 diverse topics that streamlines educational activity across NAPA's expanding provider and employee network
To develop the list, the Becker's Healthcare editorial team conducted research, considered nominations and evaluated organizations based on their benefits, workplace culture, professional development opportunities and previous recognition for workplace excellence. The resulting list is a compilation of 150 healthcare organizations that go above and beyond for their employees and are deemed to be great places to work.
The 2016 list features both U.S. healthcare provider organizations, such as hospitals, health systems, ambulatory surgical centers and home health agencies, as well as other types of healthcare-specific companies, like consulting firms, health IT vendors, medical societies and more. A version of this list has been published every year since 2011, but this is the third year the list features both providers and non-provider organizations.
To read the full list, click here.
About North American Partners in Anesthesia
Founded in 1986, North American Partners in Anesthesia (NAPA) is the leading single-specialty anesthesia and perioperative management company in the United States. NAPA is comprised of the most respected clinical staff, providing thousands of patients with superior and attentive care. The company is known for partnering with hospitals and other health care facilities across the nation to provide anesthesia services and perioperative leadership that maximize operating room performance, enhance revenue, and demonstrate consistent patient and surgeon satisfaction ratings. For more information, please visit www.NAPAanesthesia.com.
The following files are available for download:
Media Contact
Jillian Hoenigmann
Senior Marketing Coordinator
North American Partners in Anesthesia
P: (516) 945-3030
E: jhoenigmann@NAPAanesthesia.com