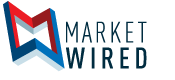 Grid Petroleum Shareholder Conference Update
/EINPresswire.com/ -- BUFFALO, WY -- (Marketwired) -- 03/18/16 -- Grid Petroleum Corp. (OTC PINK: GRPR): On March 17, 2016 at 4:30PM EDT Grid Petroleum Corp. held a shareholder conference. In attendance were the new management team and many of our shareholders.
Shareholders can listen to the recorded shareholder conference by clicking the following link: https://fccdl.in/URMwef0kj
OR
Shareholders can call the following Playback Number:
Playback Number: 1-563 - 999 - 2099
Access code: 765418 then press #
Gary B. Tilden, Chief Executive Officer stated that "I felt we had a productive shareholder conference in that we were able to update all of our shareholders regarding the acquisition of the assets of RJM and Associates, as well as to introduce our management and technology team. All of the shareholder questions were addressed and answered in detail. It is my objective to be completely transparent to all of our shareholders as we implement the procedures to roll out our company objectives. More important is that we will be amending the articles of Incorporation next week with the new name change, reverse split and reduction in the authorized shares. The following week our legal counsel will prepare and file the 8-K and PRE14C along with the FINRA requirements to effect the reverse split, name change and new symbols. It is customary for FINRA to approve these changes within 10 working days from filing the PRE14C, at which time a DEF14C will be filed. Once filed it will take at least 20 working days for the effective date of the changes, including the reverse split. Hopefully this information is helpful for all of our shareholders."
On March 9, 2016 the company appointed Robert Stillwaugh as its new Chairman, Gary Tilden as Chief Executive Officer and Mike Schatz as the Chief Operations Officer as a part of acquiring the assets of RJM and Associates LLC, and pursuant to the Form 8-K filed on March 10, 2016. RJM and Associates develops, manufactures, markets and owns proprietary advanced broadcast equipment and software and sells this audio and video broadcast equipment worldwide through their distribution network. These systems have been sold for over the past 15 years to some of the major world dominant broadcast companies such as CBS, FOX, NBC, ESPN, ABC and DirecTV.
This transaction has allowed the company to acquire existing revenues and an asset worth $6.2M. All operations will be held at the existing corporate facility located in Grass Valley, California. This northern California facility is in the historic digital media hub of the world and an extension of the Bay-Area/Silicon Valley's tech system where Apple, Google and Yahoo reside.
The company is now designing and planning to manufacture high-tech Augmented Reality/AR and Virtual Reality/VR products. Upcoming Augmented Reality devices which combine virtual objects with the real world through high-tech glasses, are forecast to become a $120 billion business by 2020, according to a new report from Digi-Capital. The Virtual Reality business will generate $30 billion business during the same five year span. The most recent statistics indicate that both the AR and VR markets will become mainstream by 2020. In today's $88.4 billion global video game landscape, the PC, console, and mobile industries all thrive. AR and VR hardware, games and apps are poised to become part of this growing ecosystem in the coming years. Our company, and our strong established relationships in the industry, will be a major competitor in this new industry. The existing relationships that the company has developed will ensure rapid and extensive distribution and utilization for our products.
Safe Harbor for Forward-Looking Statements: This news release includes forward-looking statements. While these statements are made to convey to the public the company's progress, business opportunities and growth prospects, readers are cautioned that such forward-looking statements represent management's opinion. Whereas management believes such representations to be true and accurate based on information and data available to the company at this time, actual results may differ materially from those described. The Company's operations and business prospects are always subject to risk and uncertainties. Important factors that may cause actual results to differ are and will be set forth in the company's periodic filings with the U.S. Securities and Exchange Commission.
Investors:

Gary B. Tilden
CEO
Grid Petroleum Corp.
800 390-8446 FREE
info@gridpetro.com