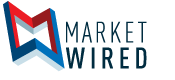 ReadyReturns' New Guide Reveals Five Ways to Improve Your Ecommerce Return Policy
/EINPresswire.com/ -- SCOTTSDALE, AZ--(Marketwired - March 17, 2016) -  TrueShip (http://www.trueship.com) -- the leading provider of automated returns management solutions (ReadyReturns) -- has just released a new guide that helps online retailers better identify any existing problems in their ecommerce return policy so they can convert more sales and improve retention and loyalty.
Many retailers are so focused on creating synergy and ease with the buying process that the after buying process (returns) is commonly overlooked. But with studies showing that 25% (or more) of all products ordered online are returned, the return process needs to be agile and convenient to retain customers' loyalty.
The new ReadyReturns guide helps retailers understand what elements of their return policy need attention and why by providing detailed statistics and expertly sourced facts. The goal is to aid retailers in revamping the return policy so that it's friendlier to consumers and more conducive to future sales.
"An e-retailer returns policy is a very important cog in the ecommerce wheel and conversion funnel," explained Michael Lazar, Director of Online Marketing at TrueShip. "If you are not engaging users properly and offering a convenient, automated and efficient returns policy, there's a good chance that shoppers will take their business elsewhere, resulting in reduced loyalty and lost future profit potential. We'll show you how to turn the tide by offering hassle-free returns."
Read the guide at: http://www.trueship.com/blog/2016/03/17/5-reasons-why-your-ecommerce-return-policy-sucks.
New users can start a 30-day trial of ReadyReturns automated online retail returns software by visiting: http://www.trueship.com/products/readyreturns.
For questions or to schedule a live demo, call TrueShip toll-free at: (877) 818-7447.
About ReadyReturns
#ReturnsHappen -- ReadyReturns is a customer-facing, plug-and-play, self-service online product returns software solution. It integrates into virtually any website without any programming. ReadyReturns lets customers make returns from a website by filling out a simple form and printing the return shipping label. E-retailers set the rules of the returns, including things like return shipping and restocking fees.
Start a 30-day trial of ReadyReturns by visiting: http://www.trueship.com/products/readyreturns.
Embedded Video Available: https://www.youtube.com/watch?v=fdohbNGDiFI
Press Contact
Michael Lazar
Director of Online Marketing
Tel: (877) 818-7447
Email: support@trueship.com