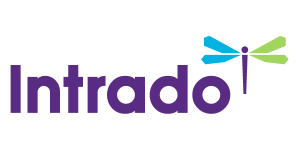 ADISA Visits Congress to Advocate Benefits of IRS Section 1031 Exchanges
/EIN News/ -- WASHINGTON, March 17, 2016 (GLOBE NEWSWIRE) -- ADISA, the nation's largest trade association representing the alternative and direct investment industry, announced today that Executive Director/CEO John Harrison joined with the Federation of Exchange Accommodators (FEA) on March 16 to meet with members of Congress and their staffs regarding the importance of IRS Section 1031 like-kind exchanges.

"We don't want to get inadvertently caught up in any short-term revenue 'quick fixes' as the budget process intensifies," said Harrison. "ADISA continuously advocates on behalf of Section 1031 exchanges to educate the congressional staff responsible for tax issues particularly on the merits of 1031." 
In regards to legislation on specific efforts affecting like-kind exchanges, Harrison added, "Years ago, the idea was introduced by a previous chairman of the Committee on Ways and Means to eliminate 1031 like-kind exchanges. At the time, budgeting constraints were different than they are today. It's ADISA's goal to make sure that the numerous benefits of like-kind exchanges are understood by members of Congress and their staff."
ADISA recently co-sponsored two studies, Economic Impact of Repealing Like-Kind Exchange Rules and The Economic Impact of Repealing or Limiting Section 1031 Like-Kind Exchanges in Real Estate, that support through data the value like-kind exchanges provide to the United States economy. Results of the studies, executed by David C. Ling and Milena Petrova with the University of Florida and Syracuse University, respectively, and by Ernst & Young, show that eliminating like-kind exchanges would result in billions of dollars in annual damage to the US Gross Domestic Product.
"ADISA strives to ensure it's understood that IRS Section 1031 has been a part of the tax code since its inception and provides incredible value to investors and property holders throughout the nation," said Harrison. "Section 1031 like-kind exchanges function as a stimulus to the overall economy, and work very well. Many have always believed in the strength and benefit of Section 1031 exchanges, and the studies proved its value through statistical data. Any curtailment of it would have a widespread effect on many congressional districts and the national economy alike."
This round of congressional visits, coordinated by FEA, sought to put a human face to the many stories associated with the success of this particular tax deferment.  Many qualified intermediaries (QI) were present to share instances of how like-kind exchanges help farmers, small businesses, corporations and even the environment with conservation easements. More than 50 congressional offices were visited in this effort, according to FEA reports.
ABOUT ADISA
The Alternative and Direct Investment Securities Association is the nation's largest trade association dedicated to serving alternative investment and securities industry professionals who are active in offering, managing and distributing private and public direct investments. ADISA connects members directly to key industry experts through leading edge conferences, trade shows and publications providing timely trends and education. The association was founded in 2003 and has approximately 4,000 members who are key decision makers representing more than 40,000 professionals throughout the nation. ADISA advocates for and works to maintain the integrity and reputation of the industry by promoting the highest ethical standards and providing education, networking opportunities and resources to its members.
Contact:
Jill Swartz
Spotlight Marketing Communications
jill@spotlightmarcom.com
949.427.5172, ext. 701