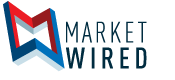 eMoney Advisor Appoints Veteran Technologist Ed O'Brien as Chief Executive Officer
Hiring Represents eMoney's Commitment to the Financial Advisor Community and Continued Dedication to Financial Technology Innovation
O'Brien Will Report to Michael Durbin, Who Had Been Serving as Interim CEO and Remains President of Fidelity Wealth Technologies
/EINPresswire.com/ -- RADNOR, PA--(Marketwired - March 17, 2016) - eMoney Advisor today announced the hiring of veteran technologist, Edward O'Brien, as Chief Executive Officer of the firm. An executive with a proven track record for delivering technology that supports financial professionals, O'Brien will assume leadership effective immediately and will report to Michael Durbin, who has been serving as interim CEO since September 2015. Durbin will return his full attention to his role as president of Fidelity Wealth Technologies.
O'Brien brings considerable financial and technology leadership experience to eMoney, having served most recently as senior vice president and head of platform technology for Fidelity Institutional, supporting advisors in various roles at Fidelity over a 30-year career. After a thorough and measured search, and careful review and evaluation process, O'Brien was chosen from a very select, elite pool of candidates, including leaders from across the technology and financial services landscape. He was selected for his strong credentials and experience leading significant financial technology initiatives that directly support the wealth management industry.
O'Brien's appointment reflects eMoney's continued dedication to rapid innovation, while ensuring a smooth transition from Durbin. Over the past 12 months, eMoney has been hard at work accelerating its growth and further developing its roadmap, and will be announcing more about these initiatives in the coming months.
"The appointment of Ed as the CEO of eMoney is the right choice as the firm continues to reset the industry's expectations for disruptive innovation," said Michael Durbin, president, Fidelity Wealth Technologies. "The depth of his fin-tech knowledge, strong industry relationships, and understanding of the unique challenges facing financial advisors and their clients are substantial. Most of all, I'm confident he will help us further establish eMoney as the strongest ally of advisors seeking to meet the growing high-tech and high-touch expectations of their end-clients."
O'Brien has spent his career focused on the development of technology platforms that enable business growth for financial professionals. In 2011, he was granted a patent for the innovative technology design used to launch WealthCentral®, a platform technology that supports registered investment advisors. He also launched AdvisorTech, a new business that successfully introduced a technology platform for financial advisors in Japan, South Korea, and Germany. In addition, he has served as president and board member for the Providence Society of Financial Analysts.
"You don't have to spend very long with the team at eMoney to grasp that this is a culture-driven, family-like environment," said Ed O'Brien, CEO, eMoney. "Passion for helping advisors goes beyond mere talk here - it has been ingrained in eMoney's DNA since the firm's inception. I intend to honor that longstanding, noble tradition and am incredibly proud to have been selected to lead this dedicated group of people."
eMoney will rely on O'Brien's experience, insight and understanding of the business to lead the executive leadership team, and to define a clear vision for the future. The company expects the positive momentum and innovative changes that will be ushered in as a result to continue to drive the organization forward. O'Brien will lead eMoney's upcoming Advisory Board Meeting this Spring, as well as the firm's annual Advisor Summit in September, where the company's full client network will have the opportunity to meet him in person.
"This is the perfect time for Ed to become eMoney's next chief executive officer. We've selected a very strong leader at a time when eMoney is, itself, a leader in this industry," added Durbin. "Our next CEO needs to thrive in a highly dynamic environment, to be capable of accelerating what is working very well for eMoney, and push for disruptive innovation required to keep the firm at the forefront of the fin-tech curve. Ed is unique in his ability to translate vision and strategy into world-class execution, bringing together teams and ecosystems to drive results."
O'Brien concluded: "I've always maintained a healthy entrepreneurial mindset and I am fully aware that I am being brought on to lead a passionately independent organization. I believe it is my duty to serve eMoney as such and to serve our advisor and enterprise partners with that same independent spirit. As they say, the proof is in the pudding - I look forward to demonstrating my commitment to all of our advisors by way of actions, above words."
To read an open letter from Mike Durbin, Interim CEO, eMoney Advisor, and President, Fidelity Wealth Technologies, please visit: http://blog.emoneyadvisor.com/emoney-news/an-open-letter-from-mike-durbin/
For more information on eMoney Advisor, please visit: www.eMoneyAdvisor.com
For media inquiries, or interview requests, contact: emoney@ficommpartners.com
About eMoney Advisor
eMoney Advisor, LLC ("eMoney"), based in Radnor, Pennsylvania, is the only wealth-planning platform for financial advisors and firms that offers superior transparency, accessibility, security, and organization for everything that affects their clients' financial lives. A technology envisioned and created by advisors for advisors, eMoney's award-winning software and resources are tailored to transform the advisor's ability to implement comprehensive financial plans and prepare their clients for a secure financial future. For more information, please visit: www.emoneyadvisor.com.
For more information, please visit our website at www.eMoneyAdvisor.com. 
The following files are available for download:
Image Available: http://www.marketwire.com/library/MwGo/2016/3/16/11G087821/Images/eMoney_OBrienEd_colorNov_07-fdfd6844bac6a993897993885775f54a.jpg
Kelly Waltrich 
eMoney Advisor, LLC
610.684.4653
610.304.6538 
kwaltrich@emoneyadvisor.com 

Jason Lahita
FiComm Partners, LLC
310.593.4222
973.460.7837
Jason.lahita@ficommpartners.com