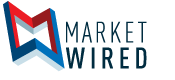 Goldstrike Financing Update
/EINPresswire.com/ -- VANCOUVER, BRITISH COLUMBIA -- (Marketwired) -- 03/17/16 -- Goldstrike Resources Ltd. (TSX VENTURE: GSR)(OTC PINK: APRAF)(FRANKFURT: KCG1) reports that it will be postponing the private placement announced on March 16, 2016 pending ongoing discussions with certain subscribers based in Europe. Those subscribers indicated late yesterday, after the market closed, that they would withdraw orders for an aggregate of $1.7 million of the private placement unless the Company acceded to their request for additional incentives or more favourable financial terms in connection with the financing. The Company has declined to agree.
The Company intends to continue with the private placement. The Company has offers of financing and expressions of interest from other institutions, companies, insiders and accredited investors. If the subscribers which have sought to renegotiate the terms of the offering applicable to them do not confirm their original subscriptions today, the Company plans to cancel their subscriptions and complete the financing with other interested parties.
Further developments will be announced as they occur.
ON BEHALF OF THE BOARD
Terrence E. King, President and Chief Executive Officer
For new information from this program, please visit Goldstrike's website at GoldstrikeResources.com. For further information follow the Company's tweets at Twitter.com/GoldstrikeRes.
Neither the TSX Venture Exchange nor its Regulation Services Provider (as that term is defined in the policies of the TSX Venture Exchange) accepts responsibility for the adequacy or accuracy of this release.
Contacts:
King James Capital Corporation
Jeff Stuart
Investor Relations
(604) 210-2150
jstuart@kingjamescapital.com

Goldstrike Resources Ltd.
604 681 1820
IR: 604 210 2150
604 681 1864 (FAX)
www.GoldStrikeResources.com
www.twitter.com/GoldstrikeRes