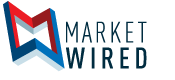 Vacation Shaming: The Latest Peril of the Workplace
Workers Worry That Sharing Vacation Plans and Stories Will Earn Stern Looks From Bosses and Colleagues; Millennials Shamed Most, Survey Finds
/EINPresswire.com/ -- SAN FRANCISCO, CA--(Marketwired - March 17, 2016) - Vacation shaming is a new term in the American lexicon, and is one that is fast emerging in a culture that rewards vacation deprivation and punishes vacation days observed.
A recent survey sponsored by Alamo Rent a Car revealed that more than half employed millennials (59 percent) experience feeling a sense of shame for taking or planning a vacation compared to those 35 or older (41 percent). Nearly half of those feeling shamed believe their co-workers are seriously shaming them -- not just joking. And some 47 percent of millennial-aged employees surveyed said they've felt the need to justify to their employer why they are using their vacation days.
The study, a headline feature in this week's Travel-Intel published by Tours.com, shows a predictable resistance by U.S. workers who tend to forgo vacation days rather than risk office scorn. Nearly half (40 percent) of those who reported ignoring their vacation days left five days or more on the table in 2015. The study also noted that spending quality time with family is the most important benefit of vacation. However, compared to last year, this year's findings show significantly fewer adults report never working on vacation (44 percent vs. 48 percent), indicating a rise in Americans being unable to unplug during their family vacations.
For those who are planning to travel in 2016, Travel-Intel looks at the top places upscale Americans are going this year, according to Virtuoso, an exclusive network of luxury travel sellers. Mexico crowns the list this year, along with Canada, Australia and New Zealand, but not surprisingly, Panama, Colombia and Thailand are showing the most growth as emerging areas for luxury travel.
As for what's motivating travel for 2016, TripBarometer consulted its data for the top six reasons people will hit the road this year. Above all, the pursuit of new experiences is a key driver, and spending more is part of the plan, as "worth it" becomes the mantra du jour.
These stories and others are featured in the latest issue of Travel-Intel, a weekly publication sent to 103,000 travel agents in North America and posted on Tours.com.
The latest issue features a profile of The Norman in Tel Aviv with a focus on its Bauhaus design, its interiors that provide show space for top emerging Israeli artists, and its location in a part of the city that is fast becoming a magnet for boutiques, galleries and bohemian bistros. The Norman is a member of the exclusive Kurtz-Ahlers collection of luxury hotels, resorts and destination specialists.
Skiers who want to catch the last gorgeous gasp of winter may want to check out the Stein Eriksen Lodge in Park City, UT, also featured in this week's issue. The luxury ski lodge and its four-star sister property, The Chateaux, are given an in-depth treatment for their dining, accommodations, history and amenities, and their convenience to accessing some of the best powder in the country.
Finally, thoughts and packages for entertaining celebrations of St. Patrick's Day and Spring Break run the gamut in this issue -- from the St. Patrick's Festival in Ireland to sleeping with wolves in Narvik, Norway.
Travel-Intel is written by travel industry journalists and focuses on changing trends in travel. Stories come from a variety of places and positions, whether travel industry conferences and expos, or onsite at popular hotels, exotic resorts, cruise ships and ports, and destinations near and far. Current issues and archives can be viewed at www.travel-intel.com.
"Travel-Intel is an easy and informative way to stay on top of the constantly changing landscape of travel," says Lark Gould, editor and content director for Travel-Intel. "We look at the trends emerging through people's vacation choices and desires and also look at the trends emerging within destinations and popular resorts to meet those interests. What was true for a traveler's experience a year ago may not be the case now."
As a veteran travel journalist who has been covering the travel industry for more than 30 years, Lark Gould puts her incisive perspective into the weekly publication, with features and news updates, and also "packages" issues that present great travel deals to be found at hotels and resort locations worldwide. Travel-Intel can be viewed as a stand-alone publication on Tours.com. Gould publishes travel columns and stories for Barclay's Travel Community, the Washington Times, Business Travel Executive, and Business Traveler USA, as well as eTravel.news and Larkslist.
About Tours.com: Tours.com is the parent company of two well established tourism websites and two trade newsletters. Tours.com, The only Worldwide Directory of Tours and Vacations, provides a deep and searchable worldwide database of tour and vacation operators. Sightseeing.com is the resource for local sightseeing and attractions in cities and towns around the world. Trade newsletters include Travel-Intel a weekly compendium for retail agents with a circulation of 100,000 to North American Travel Agents and Sightseeing News & Views bi-monthly. Tours.com celebrated its 20th anniversary in 2015 and is a proud partner of the American Society of Travel Agents (ASTA).
Image Available: http://www.marketwire.com/library/MwGo/2016/3/17/11G088047/Images/LARK_HEAD_SHOT_FOR_TRAVEL_INTEL-0edb45fd61e78be3afa3132875288c2d.jpg
Press Contact:
Maria Polk 
maria@tours.com
Phone 415-786-9108