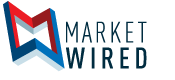 Cherwell Software and FireScope Deepen Strategic Partnership and Technology Integration
Best-in-class Service Dependency Mapping and Monitoring Solution From FireScope Available to Cherwell Customers
/EINPresswire.com/ -- COLORADO SPRINGS, CO--(Marketwired - March 17, 2016) - Cherwell Software, a global leader in IT Service Management (ITSM) solutions, today announced an expanded partnership with FireScope, developer of a leading cloud-based enterprise monitoring solution, to provide service dependency mapping to customers. The alliance enables IT organizations to efficiently and accurately discover and map IT service dependencies and then monitor their services. The native integration with the Cherwell Service Management™ platform enables the FireScope® solution to automatically populate and update the Cherwell Service Management configuration management database (CMDB) as services are deployed, modified, or retired -- providing a consistent and always up to date model of critical IT services.
"This partnership signals Cherwell's and FireScope's shared mission of giving IT the tools they need to assume a leadership role within the enterprise. Understanding service dependencies helps IT teams to be more proactive and strategic by enabling them to stay ahead of potential issues, plan for change, and more effectively deliver services that the business relies on -- without adding to anyone's workload," says Vance Brown, CEO of Cherwell Software.
The integration of Cherwell Service Management and FireScope offers an automated method of identifying configuration items and their relationships, and importing that data into the CMBD. Manual efforts that use static documents and multiple inventory sources can be daunting and labor-intensive, requiring significant effort and exposing users to risk and inaccuracies. The IT service view provided through the Cherwell Service Management and FireScope integration enables IT organizations to better understand the risk and impact of planned changes to the infrastructure and reduces costly unplanned system downtime.
FireScope CEO Leanne Porter is excited about the opportunity to work together, saying, "Service dependency mapping is a key aspect of any IT team's ability to truly optimize its service delivery model, elevate the business user experience, and act as a strategic partner to the business. Cherwell has a fast growing and highly engaged customer community, and we look forward to jointly extending Cherwell's IT service management capabilities to provide greater value to the organizations they serve."
More about Cherwell's and FireScope's partnership and technical integration can be found here: https://www.cherwell.com/partners/technical-alliances/firescope
Connect with Cherwell
Facebook
LinkedIn
Twitter (@Cherwell)
Google+
Cherwell Blog
YouTube
About Cherwell Software
A global leader in IT service management, Cherwell Software empowers IT to lead through the use of powerful and intuitive technology that enables better, faster, and more affordable innovation. The Cherwell Service Management™ platform is built from the ground up with a unique codeless architecture that enables rapid time to value, infinite flexibility, and frictionless upgrades every time -- at a fraction of the cost and complexity of legacy solutions. Because of Cherwell's focus on delivering a solution that is easy to configure, customize, and use, IT organizations extend Cherwell Service Management to solve a wide range of IT and business problems. With an unwavering commitment to putting customers first and being easy to do business with, Cherwell enjoys 98%+ customer satisfaction. Cherwell has a global network of expert partners serving customers in more than 40 countries. Corporate headquarters are in Colorado, USA, with global offices in the United Kingdom, Germany and Australia.
About FireScope
FireScope is the leader in aligning customers' technology performance to their business and customer experiences through highly innovative, on-demand solutions. FireScope Stratis is the first cloud-based enterprise monitoring solution built on a Big Data (NoSQL) platform that pushes the boundaries of capacity, depth of visibility and performance. FireScope Inc., has offices in Sydney, New York, Dallas and London. To learn more about FireScope and its advanced Service Performance Management solutions, visit http://www.firescope.com or call 877-780-3473.
Cherwell Media Contact

Christy Vojvodich
Phone: +1 (719) 822-4345
Email: media@cherwell.com
Website: www.cherwell.com