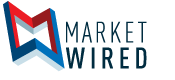 Customers Reduce Their Carbon Footprint With DHL's New Green Service
- DHL Global Forwarding to launch a green service for ocean freight shipments
- Green Danmar service - based on newly introduced GoGreen carrier evaluation scheme
/EINPresswire.com/ -- TORONTO, ONTARIO -- (Marketwired) -- 03/17/16 -- Editors Note: There is a photo associated with this press release.
DHL Global Forwarding, the air and ocean freight specialist within Deutsche Post DHL Group, is the first forwarder in the industry to launch a new green service that allows customers to opt for carbon efficient ocean freight, which best fits their transport needs. Available immediately, the new Green Danmar service - offered through Danmar Lines, DHL's own NVOCC (Non-Vessel Operating Common Carrier) - enables customers to select a carrier for full container shipping, which is over 5 percent more carbon efficient than the industry average. In addition, they have the choice to combine this service with DHL's offsetting solution and turn their consignment into a CO2 free shipment. Environmentally conscious customers now have the option to further improve ocean freight carbon efficiency, and thus come one step closer to achieving their CO2 reduction goals.
"With the commitment DHL has in minimizing our carbon footprint, we are proud to have an option for our environmentally-conscious customers," said Renata Mihich, managing director of DHL Global Forwarding, Canada. "We are proud to be the first freight forwarding company to offer customers a green service for their ocean freight shipments and be able to tailor the service according to their supply chain needs."
The newly launched green service can be optionally selected by customers using DHL Ocean Direct FCL (Full Container Load) product. Through a strict vendor management process, carriers whose carbon efficiency (g CO2/TEU km) is at least 5 percent above the industry average are identified. From the eligible green carriers, Danmar Lines will choose the one which best fits customer's operational needs at the best cost available.
With DHL Global Forwarding's expert knowledge of carrier's environmental performance, capacities, availability and rates, customers have a series of benefits. They can profit from transparency on carriers' environmental performance, DHL's carrier relationships as well as from strict certification and auditing procedures. Furthermore, customers receive regular carbon reports, annual shipments overviews and offsetting certificates, which they can easily include in their corporate responsibility reports.
Since 2007 DHL Global Forwarding has improved its carbon efficiency in ocean freight by over 40 percent. This solid result can be tracked back, on one hand, to the technological progress of the industry, such as the introduction of bigger and more efficient ocean vessels, and secondly, to DHL's carrier management and selection approach.
DHL's carrier selection approach is based on the GoGreen carrier scorecards, which evaluate the environmental performance of the partner carriers based on four criteria: cooperation, carbon efficiency, transparency and engagement. The new evaluation scheme was introduced in December 2015 by providing ocean freight partners of DHL Global Forwarding with GoGreen Performance Certificates. This is further followed by bi-lateral discussions on how to continuously improve carbon efficiency and foster sustainable ocean freight business across the industry.
DHL Global Forwarding is a member of the Clean Cargo Working Group (CCWG), which is a business-to-business initiative that creates practical tools for measuring and reducing the environmental impacts of global goods transportation.
You can find the press release for download as well as further information on http://www.dpdhl.com/pressreleases.
On the Internet: www.dpdhl.de/press
Follow us at: www.twitter.com/DeutschePostDHL
DHL - The logistics company for the world
DHL is the leading global brand in the logistics industry. DHL's family of divisions offer an unrivalled portfolio of logistics services ranging from national and international parcel delivery, international express, road, air and ocean transport to industrial supply chain management. With about 325,000 employees in over 220 countries and territories worldwide, DHL connects people and businesses securely and reliably, enabling global trade flows. With specialized solutions for growth markets and industries including e-commerce, technology, life sciences and healthcare, energy, automotive and retail, a proven commitment to corporate responsibility and an unrivalled presence in developing markets, DHL is decisively positioned as "The logistics company for the world."
DHL is part of Deutsche Post DHL Group. The Group generated revenues of more than 56 billion euros in 2014.
To view the photo associated with this press release, please visit the following link:
http://www.marketwire.com/library/20160317-Danmar-800.jpg
Contacts:
Media Contact:
Argyle Public Relationships
Tasneem Dasoo
Phone: 416-968-7311 ext. 250
tdasoo@argylepr.com