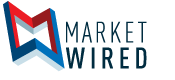 Moringa Oil Could Be Simple, Natural Fix for Healthier Skin & Hair, New Guide Explains
/EINPresswire.com/ -- TAMPA, FL--(Marketwired - March 16, 2016) - Green Virgin Products (http://GreenVirginProducts.com) -- the leading provider of the world's most potent, responsibly harvested and eco-friendly moringa products -- has just released a new guide that helps consumers learn about the all-natural benefits of moringa oil for healthy hair and skin.
Since the ancient times, mankind has relied upon special oils like moringa oil for skincare and hair health. The usage of moringa oil can be traced all the way back to the Egyptian times, when it was used a topical protector that shielded skin from damage that was caused by the sun, wind, sand and dirt.
Today, the oil is used to help revive dry skin, encourage a healing process and revitalize the scalp and hair. The guide explains that moringa oil contains a number of active properties that have been found to aid in skin renewal and hair health, making these benefits possible.
Moringa oil contains a number of hair and skin benefiting constituents that include:
Zeatin: A plant-based hormone that nourishes cells so that they regenerate and grow faster, keeping skin looking younger and fresher.
-Cytokinins: Another plant-based hormone, cytokinins are helpful to keep cells regenerating, and they protect your skin tissue from damage.
-Vitamin A: This vitamin helps to boost collagen production in the skin, which will smooth your complexion.
-Vitamin C: In addition to keeping your body healthy, Vitamin C can also help your skin stay wrinkle-free by reducing any fine lines.
-Vitamin E: Vitamin E is a powerful healing ingredient because it both reduces inflammation and helps physical healing.
Read the complete guide online at: https://greenvirginproducts.com/using-moringa-oil-for-healthy-hair-and-skin.
Enter coupon code "10OFF" and save 10% off your order at: http://GreenVirginProducts.com.
Most orders are shipped the same day, with free shipping on orders $50 and above and 90-day, no-questions-asked return policy.
About Green Virgin Products
Green Virgin Products is the industry leader in providing environmentally-friendly and responsibly harvested moringa products at affordable prices. The company is well-known for producing the highest quality moringa oleifera in the world, including their five-star rated Moringa Ultimate Powder, Moringa Ultimate Capsules (also available in vegan), and their Moringa Ultimate Oil.
Green Virgin Products uses an exclusive far-infrared drying system that assures that the moringa is perfectly dried within hours of harvest. To further protect the potency of the product, it's packaged within eight hours of harvest in signature, triple-layer, re-sealable packages that contain a specially designed oxygen absorber in the pouch that helps prevent sun damage and oxidation.