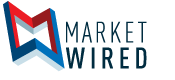 Celebrate National Poultry Day at Oggi's Sports | Brewhouse | Pizza
First Restaurant Chain of Its Kind to Serve All-Natural Antibiotic-Free Chicken
/EINPresswire.com/ -- SAN DIEGO, CA -- (Marketwired) -- 03/16/16 -- Choose the healthier option by ditching chicken that has been raised with human and animal antibiotics, at Oggi's Sports | Brewhouse | Pizza on National Poultry Day, March 19.
Oggi's is known for its pizza, award-winning craft beers and sports-centric atmosphere but only few know that the successful franchise also pioneered the movement to serve all-natural antibiotic-free poultry and ham in the casual restaurant category. In addition to being free of antibiotics, all-natural meats have no artificial ingredients, no added coloring or chemical preservations, with minimal processing.
"At Oggi's we care about what our customers are putting into their bodies," said Estella Ferrera, Oggi's Vice President. "By providing antibiotic-free poultry and ham, we are providing our customers with the best products available."
The better food movement has snowballed and is now unstoppable. Consumer demand for responsibly raised products have led to more talk about the issue and a wider availability of all-natural antibiotic-free meats. Oggi's has been providing this service to customers for the past 2 years.
Dishes featuring all-natural antibiotic-free chicken include:
Club Flatbread - Brushed with garlic olive oil, topped with Mozzarella cheese, grilled all-natural chicken breast and chopped crispy bacon. Finished with shredded lettuce, chopped tomato, diced avocado and drizzled with Oggi's creamy Ranch dressing.
Chicken Tequila Pasta - Marinated all-natural chicken breast, a touch of Tequila, sautéed with red and green bell peppers, red onions, finished with a jalapeno, cilantro, and lime cream sauce. Served over spinach Fettuccini pasta.
Mediterranean Wrap - All-natural chicken breast, roasted red pepper hummus, cucumber, marinated red onions, Feta cheese, lettuce and tomatoes wrapped in a wheat tortilla.
About Oggi's Sports | Brewhouse | Pizza
Oggi's has nearly 25 years of experience brewing craft beers, serving fresh and authentic pizza and franchising. The successful full-service, sports-themed Oggi's Sports | Brewhouse | Pizza franchise has locations in California and Arizona and plans to expand to Barstow, Mission Viejo and the Bay Area this year. There are also two Oggi's Pizza Express locations in Southern California, which offer line-style ordering for affordable build-your-own-pizzas and handcrafted beer in a fast and casual setting. For more information, including franchising for both concepts, visit www.Oggis.com.
Chemistry PR
619-236-8397