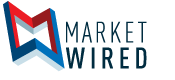 Condor Announces 2015 Year End Results
CALGARY, AB--(Marketwired - March 16, 2016) - Condor Petroleum Inc. ("Condor" or the "Company") (TSX: CPI) is pleased to announce the release of its Consolidated Financial Statements for the year ended December 31, 2015, together with the related Management's Discussion and Analysis. These documents will be made available under Condor's profile on SEDAR at www.sedar.com and on the Condor website at www.condorpetroleum.com. All financial amounts in this news release are presented in Canadian dollars, unless otherwise stated.
2015 Highlights
On January 7, 2016 the Company entered into an agreement ("Arrangement Agreement") with Marsa Energy Inc. ("Marsa") for Condor to acquire all of the issued and outstanding common shares of Marsa ("Marsa Shares"). The acquisition will be effected by way of a plan of arrangement ("Arrangement") under the Business Corporations Act (Alberta). Pursuant to the Arrangement Agreement, all of the Marsa Shares will be exchanged for common shares of Condor ("Condor Shares") based on an exchange ratio of 1.84326 Condor Shares for each Marsa Share held. On February 24, 2016 the shareholders of Condor and the shareholders of Marsa each approved the Arrangement. On February 25, 2016 the Arrangement was approved by the Court of Queen's Bench of Alberta. On March 11, 2016 the outside date for completion of the Arrangement was extended from March 11, 2016 to April 11, 2016 in order to obtain the necessary consent of the Government of the Republic of Turkey. Completion of the Arrangement is also subject to certain stock exchange approvals and satisfaction or waiver of other closing conditions customary for a transaction of this nature. Subject to the completion of the Arrangement, Condor intends to undertake a 10-to-1 share consolidation of the Condor Shares immediately following the completion of the Arrangement.
The Company's gross Proved plus Probable reserves increased 83% to 3,104 Mboe as of December 31, 2015 as per the independent evaluation prepared by McDaniel & Associates Consultants Ltd. for the Kazakhstan assets. The increase is due to higher estimated recovery rates related to the positive Shoba horizontal well performance and re-mapped reservoir volumes based on new geologic information.
Working capital (defined as current assets minus current liabilities) as of December 31, 2015 was $47.3 million and the Company had no debt.
The Zharkamys exploration period was extended for an additional ten months until December 14, 2016 with no associated increase in the Company's work commitments.
Shoba operations were suspended on March 15, 2015 due to constraints in local refining capacity and low prices for domestic crude oil and refined crude oil products. Production during the first quarter of 2015 included production from the two Shoba horizontal wells which were drilled in the fourth quarter of 2014 representing the first shallow horizontal wells drilled in Kazakhstan's Pre-Caspian basin. Although flow rates on both wells were restricted to minimize the potential for water and gas coning, the Shoba field produced an average of 424 bopd during the forty nine producing days in the first quarter of 2015 in which both wells were producing. Production is expected to resume in 2016 once Shoba and Taskuduk production contracts are executed and export sales are permitted.
The KN-501 Primary Basin well was drilled to 3,992 meters and encountered numerous gas shows while drilling the over-pressured main hole section. However, no commercial hydrocarbon reservoirs were identified and the well was abandoned. The target zones appear to have been fully encapsulated in salt before younger, coarser-grained sediments could be deposited and therefore lacked the reservoir quality rock which was encountered in the Company's play opening KN-E Primary Basin discovery. The total cost of drilling KN-501 was $7.7 million.
The Company recorded net loss from continuing operations of $3.3 million for the year ended December 31, 2015 (2014: $10.8 million).
About Condor
Condor is a Canadian based oil and gas company with a 100% interest in the exploration rights to the 3,777 square kilometer Zharkamys West 1 Territory located in Kazakhstan's Pre‐Caspian basin. The Company is listed on the TSX under the symbol "CPI".
RESERVES ADVISORY
This news release includes information pertaining to: the Evaluation of Crude Oil Reserves Shoba and Taskuduk West Fields, Kazakhstan as of December 31, 2015 prepared by independent reserves evaluators McDaniel & Associates Consultants Ltd. ("McDaniel") in their report dated February 23, 2016. This report was prepared in accordance with definitions, standards and procedures contained in the Canadian Oil and Gas Evaluation Handbook and National Instrument 51-101, Standards of Disclosure for Oil and Gas Activities ("NI 51-101"). The reserves presented as of December 31, 2015 are based on the McDaniel forecast pricing effective December 31, 2015. Additional reserve information as required under NI 51-101 will be included in the Company's Annual Information Form which will be filed on SEDAR.
Statements relating to reserves are deemed to be forward looking statements, as they involve the implied assessment, based on certain estimates and assumptions, that the reserves described exist in the quantities predicted or estimated, and can be profitably produced in the future. The estimates included in this news release include a number of assumptions relating to factors such as initial production rates, production decline rates, ultimate recovery of resources, timing and amount of capital expenditures, marketability of production, future prices of crude oil and natural gas, operating costs, abandonment and salvage values, royalties and other government levies that may be imposed over the producing life of the resources. The reserves estimates provided in this news release are estimates only, and there is no guarantee that the estimated reserves will be recovered. Actual reserves may eventually prove to be greater than, or less than, the estimates provided herein.
"Proved" reserves are those reserves that can be estimated with a high degree of certainty to be recoverable. It is likely that the actual remaining quantities recovered will exceed the estimated Proved reserves.
"Probable" reserves are those additional reserves that are less certain to be recovered than Proved reserves. It is equally likely that the actual remaining quantities recovered will be greater or less than the sum of the estimated Proved plus Probable reserves.
Advisory on Forward-Looking Statements
All statements other than statements of historical fact may be forward-looking statements. Such statements are generally identifiable by the terminology used, such as "seek", "appear", "anticipate", "believe'', "intend", "expect", "plan", "estimate", "continue", "project", "predict", "budget", "outlook", "may", "will", "should", "could", "would" or other similar wording. Forward-looking statements in this news release include, but are not limited to, information concerning: the timing and ability to obtain regulatory, stock exchange and other third party approvals and to satisfy or waive the other conditions in order to complete the Arrangement, the failure to obtain such approvals, or the failure of Condor or Marsa to otherwise satisfy the conditions to the Arrangement, may result in the Arrangement not being completed on the proposed terms, or at all; the timing and ability to bring discoveries into commercial production including the timing and ability to obtain production contracts; the timing and duration of production interruptions; the timing and ability to re-commence production.
Forward-looking statements involve the use of certain assumptions that may not materialize or that may not be accurate and are subject to known and unknown risks and uncertainties and other factors, which may cause actual results or events to differ materially from those expressed or implied by such information. Condor's operations are also subject to certain other risks and uncertainties inherent with oil and gas operations and additional information on these and other factors that could affect Condor's operations and financial results. These factors are discussed in greater detail under Risk Factors - Risks Relating to the Company in Condor's Annual Information Form, which may be accessed through the SEDAR website (www.sedar.com). The Company believes that the expectations reflected in these forward-looking statements are reasonable, but no assurance can be given that these expectations will prove to be correct and such forward-looking statements should not be unduly relied upon. The Company does not undertake any obligation to update or to revise any of the forward looking information, except as required by applicable law.
The TSX does not accept responsibility for the adequacy or accuracy of this news release.
/EINPresswire.com/ -- For further information, please contact:
Don Streu
President and CEO
Sandy Quilty
Vice President of Finance and CFO
403-201-9694