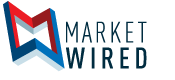 Partners Real Estate Investment Trust Announces Increased Property Management Focus
/EINPresswire.com/ -- BARRIE, ONTARIO -- (Marketwired) -- 03/16/16 -- Partners Real Estate Investment Trust ("Partners," or "the REIT") (TSX: PAR.UN) today is pleased to announce that the REIT has elected to implement changes to the real estate management of its properties across Canada.
Throughout the second quarter of 2016, Partners will be internalizing the management of its 25 properties in Ontario, Manitoba, Alberta, and British Columbia. The REIT anticipates that this transition will take place gradually, and be substantially complete by June 30, 2016. With the exception of their finance and accounting functions, these properties have been managed by EPIC Realty Partners, an external third party that has worked with Partners in some capacity since February 2012. The internalization of the REIT's property management is expected to generate significant normalized cash flow savings, resulting in an annualized benefit of approximately $0.5 million to the REIT's Adjusted Funds from Operations.
Partners has also elected to consolidate the management of the REIT's 11 properties in Quebec under the oversight of a single external property manager. This manager will be selected via a formal Request for Proposals, a process that is already underway. Currently, two external managers provide property management, leasing, and some of the accounting functions within this province. The REIT believes this strategy will result in both cost efficiencies and an enhanced tenant experience.
"We are pleased to announce these significant changes to our property management functions," stated Jane Domenico, the REIT's President and Chief Executive Officer. "Since the beginning of 2015, Partners has focused primarily on placing the best possible tenants within our properties and providing these tenants with the best possible service. All of today's changes have been made with the purpose of accelerating this strategy, as well as improving the efficiency of our cost structure. The implementation of these changes will be overseen by Paul Harrs, our recently appointed Chief Operating Officer, whose commercial real estate experience and familiarity with our portfolio will ensure a seamless transition to internal property management. We greatly appreciate the extraordinary level of service we, our properties and our tenants, have received from EPIC Realty Partners. However, we are confident that these changes will result in a considerable long-term value improvement of our portfolio management."
Relocation of Partners' Head Office
Partners also announced its intention to relocate its head office to Toronto, Ontario. Responsibilities of the head office, which encompasses up to 10 employees, include the REIT's executive, asset management, property management, leasing and tenant legal functions. The REIT will continue to operate its financial services functions from Barrie, Ontario.
About Partners REIT
Partners REIT is a growth-oriented real estate investment trust, which currently owns (directly or indirectly) 36 retail properties, located in British Columbia, Alberta, Manitoba, Ontario, and Quebec, aggregating approximately 2.5 million square feet of leasable space. Partners REIT focuses on expanding and managing a portfolio of retail and mixed-use community and neighbourhood shopping centres located in both primary and secondary markets across Canada.
Disclaimer
Certain statements included in this press release constitute forward-looking statements, including, but not limited to, those identified by the expressions "expect", "will" and similar expressions to the extent they relate to Partners REIT. The forward- looking statements are not historical facts but reflect Partners REIT's current expectations regarding future results or events. These forward-looking statements are subject to a number of risks and uncertainties that could cause actual results or events to differ materially from current expectations. Although Partners REIT believes that the assumptions inherent in the forward-looking statements are reasonable, forward-looking statements are not guarantees of future performance and, accordingly, readers are cautioned not to place undue reliance on such statements due to the inherent uncertainty therein.
Contacts:
Partners REIT
Investor Relations
1 (844) 474-9620 ext. 401
investor.relations@partnersreit.com

Partners REIT
Jane Domenico
Chief Executive Officer
(705) 725-6020 ext. 151