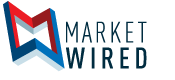 Condor Hospitality Trust Raises $30 Million in Private Placement With StepStone Real Estate
Portion of Proceeds From $30 Million of New Series D Preferred to Be Used to Redeem Series A and B Preferred -- Series C Preferred to Be Exchanged for New Series D Preferred
NORFOLK, NE--(Marketwired - March 16, 2016) - Condor Hospitality Trust, Inc. (NASDAQ: CDOR) (the "Company") today announced that it had raised $30.0 million in a private placement transaction with StepStone Real Estate, an affiliate of the StepStone Group. The investment will initially be in a new Series D preferred stock that includes a 6.25% coupon, payable quarterly, and may be converted under certain circumstances into shares of the Company's common stock at a conversion price of $1.60 per share. The process was jointly-led by Baird and CS Capital Advisors.
"We are extremely pleased to have such a well-respected global real estate firm investing in Condor and supporting the new direction of the Company underway for approximately one year," said Bill Blackham, Condor's Chief Executive Officer. "With the successful refinancing in 2015 of all near-term maturities, the disposition of 17 legacy assets at attractive valuations in 2015, and the acquisition of three new high quality select-service hotels late last year, Condor is executing its strategic plan toward its future. We are thrilled to have the opportunity to partner with StepStone to continue to maximize value for all of Condor's shareholders," noted Blackham."Our business plan is to continue to acquire high quality hotels meeting our investment criteria over time, including our objective to acquire $100 million of such hotels in the near term, and we believe we are better positioned to do so now with our combined common and preferred shareholder equity of approximately $70 million with the closing of this transaction," Blackham added.
A portion of the proceeds from the $30.0 million Series D raise will be used to redeem for cash all outstanding Series A and Series B preferred stock, including all unpaid accrued dividends. Excess proceeds will be utilized by the Company to accelerate the strategic repositioning of its portfolio to high quality select-service, limited service, extended stay, and compact full service hotels. This investment capacity is in addition to the proceeds expected to be recycled from the planned disposition of another 24 legacy hotels in 2016. Simultaneous with StepStone's Series D investment, the Company's outstanding Series C preferred stock, all of which was held by Real Estate Strategies LP, was also exchanged for the newly created Series D preferred stock, resulting in one class of preferred stock that the Company can require conversion entirely into common stock upon the occurrence of defined capital events. For further details on the terms of the capital raise and exchange, refer to the Company's Form 8-K to be filed with the Securities and Exchange Commission describing the terms of the transactions.
"We're delighted to be investing with a proven management team at what we believe is a turning point for the company and its shareholders," stated Brendan MacDonald, Partner with StepStone Real Estate, who has joined Condor's board of directors together with two additional StepStone designated members.
"The new capital, which enables the redemption of the Series A and B shares, coupled with the exchange of the Series C shares for Series D shares, greatly simplifies Condor's balance sheet and provides the Company with capital flexibility to continue to execute its strategic vision," commented Jonathan Gantt, Condor's Chief Financial Officer.
For more information on Condor Hospitality, visit www.condorhospitality.com.
About Condor Hospitality Trust, Inc.
Condor Hospitality Trust, Inc. (NASDAQ: CDOR) is a self-administered real estate investment trust that specializes in the investment and ownership of upper midscale and upscale, premium-branded select-service, extended stay, and limited service hotels. The Company currently owns 39 hotels in 18 states. Condor's hotels are franchised by a number of the industry's most well-regarded brand families including Hilton, Marriott, InterContinental Hotels Group, Choice, and Wyndham. For more information or to make a hotel reservation, visit www.condorhospitality.com.
About StepStone Real Estate
StepStone Real Estate is an affiliate of the StepStone Group ("StepStone"), focused on principal investments and advisory in real estate private equity. StepStone oversees over $75 billion of private capital allocations, including approximately $14 billion of assets under management, across real estate, private equity, infrastructure, real assets and credit. StepStone is a global firm with offices in Beijing, Hong Kong, La Jolla, London, New York, Perth, San Francisco, São Paulo, Seoul, Sydney and Tokyo.
/EINPresswire.com/ -- Forward Looking Statement
Certain matters within this press release are discussed using forward-looking language as specified in the Private Securities Litigation Reform Act of 1995, and, as such, may involve known and unknown risks, uncertainties and other factors that may cause the actual results or performance to differ from those projected in the forward-looking statement. These risks are discussed in the Company's filings with the Securities and Exchange Commission.
Condor Hospitality Contact:
Jonathan J. Gantt
Chief Financial Officer
jgantt@trustcondor.com
240-204-3899