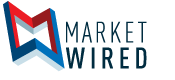 BC's Most Endangered Rivers: Sneak Peak of new 2016 List - Media Advisory
/EINPresswire.com/ -- VANCOUVER, BRITISH COLUMBIA -- (Marketwired) -- 03/16/16 --



WHAT:        Join renowned river advocate Mark Angelo at a special media
             event where he will provide an advanced look at BC's Most
             Endangered Rivers list for 2016. Mark, who is Rivers Chair of
             the Outdoor Recreation Council and founder of BC & World Rivers
             Day, will be available for advance interviews and a sneak peak
             of the new 2016 list prior to its official release later in the
             day.

WHEN:        Thursday, March 17, 2016
             10:30 am - 11:30 am

WHERE:       At the foot of Swinburne Avenue (2200 block) off of Riverside
             Drive, North Vancouver.

DIRECTIONS:  From the north end of 2nd Narrows Bridge, take Dollarton
             Highway going east, Turn left on Riverside Drive. Turn left on
             Swinburne Avenue to the river (or if parking limited, park on
             Riverside Drive).

HISTORY:     This will be the 23rd edition of "BC's most endangered rivers"
             list, now issued every two years. The most extensive
             undertaking of its kind, the 2016 BC Most Endangered Rivers
             list represents the views of the 100,000 member Outdoor
             Recreation Council, the general public and numerous resource
             professionals.

VISUALS:     One-on-one and scrum interviews, river footage, close up of a
             threatened fish, b-roll.


Contacts:
For further information,
media are asked to contact
Kelly Friday
604-836-6700
kellfriday@gmail.com