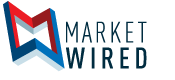 World Economic Forum Names Clearly CEO One of 2016's Young Global Leaders
Roy Hessel, CEO of the Vancouver-Based Company Receives Global Recognition for his Role in the Eyewear Industry
/EINPresswire.com/ -- VANCOUVER, BRITISH COLUMBIA -- (Marketwired) -- 03/16/16 -- The World Economic Forum has released their list of 2016 recipients of the Young Global Leaders - leaders under 40 who are shaping the future of industry and society. Clearly, the largest online eyewear company in the world is pleased to announce that Roy Hessel, CEO and President, has been named one of the 2016 recipients. Clearly is headquartered in Vancouver, B.C. and owned by Essilor.
The World Economic Forum's selection committee recognizes 121 individuals under the age of 40 every year as Young Global Leaders. The recipients are drawn from a pool of thousands of nominees and are chosen based on their proven track record of professional accomplishments, breadth of their expertise, commitment to society and their ability to overcome adversity, among other criteria.
"We're particularly proud of Roy in receiving this recognition from the World Economic Forum," said Hubert Sagnieres, Chairman and CEO of Essilor, Clearly's parent company. "The Internet has an important role to play in helping us to improve the lives of the 7 billion people in the world needing both vision correction and vision protection. Through his work with Clearly, along with the Essilor Group teams' commitment worldwide, Roy is contributing to widening access to eyewear for people globally. I have no doubt that he will be a major contributor to this group of global leaders and continue making a positive impact in the world."
Hessel will become part of the broader Forum of Young Global Leaders community who share a commitment to working with their peers to achieve results of genuine, global significance. The Forum of Young Global Leaders was launched in 2004 as a way of helping the world meet increasingly more complex, interrelated and independent challenges. The Forum now numbers more than 700 outstanding individuals since it began.
"I'm very honoured to join the prestigious group of Young Global Leaders," said Hessel. "It's humbling to be recognized amongst a group of individuals who are making a real difference in the world. I look forward to working closely with my colleagues to help address the major issues facing us today."
Hessel joined Clearly in 2014 and is leading the company as it expands into international markets and grows the sale of eyewear online. The company is enabling better vision for everyone through technology, product, experience, and customer service.
About Clearly
Clearly is the largest online eyewear company in the world with a mission to make vision correction accessible worldwide. Founded in 2000, Clearly's websites offer the most extensive selection of contact lenses, eyeglasses and sunglasses shipped directly to your door. Through Clearly's Change the View Project, every purchase helps fight poor vision by providing access to tailored eye health solutions on a global scale. Owned by Essilor, Clearly is headquartered in Vancouver, B.C. For more information about Clearly, please visit www.clearly.ca.
Contacts:
Weber Shandwick
Jessica Greasley
Account Director
416.642.7952
M: 416.357.5965
jgreasley@webershandwick.com