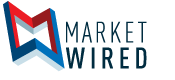 Vancouver Litigation Lawyers Release Article on Wills Variation Case
Vancouver Litigation Lawyers Discuss the Outcome of a Will Variation Case Where Spouses Kept Separate Finances
/EINPresswire.com/ -- VANCOUVER, BC--(Marketwired - March 16, 2016) - Kushner Law Group, a team of litigation lawyers in Vancouver, recently published an article about a decision from the BC Court of Appeal regarding the matter of Kish vs. Sobchak Estate, 2016 BCCA 65. In the case, the daughter of the deceased appealed after a judge varied her father's will to award the spouse $100,000 on the basis of need. For more information, go to: http://kushnerlaw.ca/2016-bc-court-of-appeal-case-wills-variation-lawyers-vancouver/
The will of the Deceased had originally provided his entire estate with a value of approximately $186,000 to his only daughter. The Court of Appeal considered the decision of a trial judge in a case where the Deceased and his spouse met later in life and kept their financial affairs separate, even maintaining separate homes.
The Court made the following comments in the judgment:
[62] Like the trial judge, this court can do no better than exercise its discretion based on all of the relevant factors in the particular case before it. In my opinion, the factors that weigh most heavily are the relative sizes of the two estates on the one hand, and on the other, the legal support obligation to which Mr. Sobchak would have been subject if the parties had separated during his lifetime. In all the circumstances, I cannot say the trial judge erred in finding that Mr. Sobchak failed to make "adequate provision" for Ms. Kish, even though she has the equity in her home to meet her basic needs.
[63] At the same time, I conclude that through the lens of "modern values and expectations", the parties' wishes remain an important consideration. The parties' particular circumstances and their relationship weigh strongly, in my opinion, in favour of respecting testator autonomy. I would, with respect, give more weight to that principle than did the trial judge and would therefore reduce the award to Ms. Kish to $30,000.
Although cases where morality and law need to be reconciled are tricky, this decision highlights the importance of balancing both the principles of testamentary autonomy with the legal and moral obligations on testators.
To avoid potential conflict, it's recommended to consult with a lawyer who practices in wills and estate planning when drawing up your will. These professionals can help you understand both your rights and your obligations, thereby minimizing the possibility of challenges to vary your will.
About the Company
The Kushner Law Group was founded on the principle that a small law firm should be able to offer the same level of legal advice as a big firm at an affordable cost. A unique combination of legal experience and creativity allows the professionals at Kushner to come up with creative and practical solutions for a variety of legal problems.
For additional information, please visit http://kushnerlaw.ca/ or call 604-629-0432.
Kushner Law Group
Lars Kushner
Phone 604-629-0432
Fax 604-689-4451
Company website: http://kushnerlaw.ca/
1008 Beach Ave #105