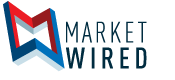 Richmond Box Printer Now Offers Printed Boxes for Low Volume Printing
Richmond Box Printer Makes Customized Boxes a Possibility for Small Businesses
/EINPresswire.com/ -- RICHMOND, BC--(Marketwired - March 16, 2016) - Racer Boxes in Richmond is proud to announce that they can now manufacture and print boxes with excellent pricing and superior quality for businesses with both high volume and low volume requirements. For more information, go to: http://racerboxes.com/blog/custom-shipping-box-printing-services/.
For relativity small businesses, using printed labels for your logo, branding, and descriptions isn't very attractive, efficient, or price effective when done in volume.
By performing both the box manufacturing and box printing in-house, Racer Boxes can offer customized boxes without cutting corners on quality and service. Additionally, Vancouver companies can enjoy the added bonus of reduced shipping costs. There's no need to buy overseas and pay for freight. Racer Boxes beats its competitors on price, quality, and service-and best of all, it's all done locally!
With Racer Boxes, any business can afford to send their products in beautifully customized boxes. Contact them to find the right size and shape for your business, along with custom printing tailored to your needs.
About the Company

Founded in 1991 by two Hong Kong immigrants, Racer Boxes began as a printing service in Richmond before evolving into the reputable and successful box company it is today. As manufacturers of all types of boxes -- moving boxes, storage boxes, and shipping boxes -- Racer Boxes has demonstrated real outside-the-box thinking. They've expanded their product line to cater to the food and fashion industry by creating special boxes for seafood packaging, display, and other specialty niches. Their office is located at 5700 Cedarbridge Way in Richmond, British Columbia.
For more information, call 604-270-8205 or visit the company website at http://racerboxes.com.
Racer Boxes
Michael
604-270-8205
Company Website: http://racerboxes.com